Notorious drug lord Joaquin "El Chapo" Guzman has been extradited to the US, a spokesperson for the Mexican attorney general has said. The announcement was confirmed by the US Justice Department (DoJ).
Guzman, who controlled Mexico's notorious Sinaloa Cartel, was being held in a maximum security prison near Ciudad Juarez in the country's north and had fought a legal battle not to be extradited.
Guzman, 59, was viewed as the biggest cocaine dealer in the world by the DoJ, which said: "The Sinaloa Cartel controls vast trafficking operations on an international scale, with the majority of its drugs being distributed to the United States."
Guzman faced two separate extradition requests, one from California, the other from Texas. If extradited to Texas he could face the death penalty. The prison in the US he will be held in has not been revealed but according to Dallas News, Guzman was being flown to New York.
Guzman – also known as "Shorty" – has twice broken out of prison. In 2001 he escaped from a maximum security prison in a laundry cart. On the second occasion in 2015 he was being held at Altiplano Federal Prison near Toluca when he escaped along a mile-long ventilated and lighted tunnel on a motorbike.
While on the run Guzman was interviewed by film star Sean Penn for Rolling Stone magazine. Defending himself against accusations of creating a demand for drugs, he said: "If there was no consumption, there would be no sales. It is true that consumption, day after day, becomes bigger and bigger. So it sells and sells."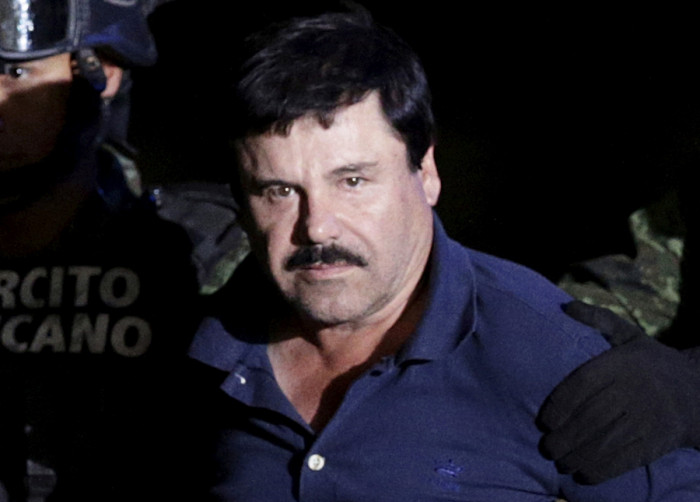 Guzman was recaptured in a shootout on 8 January 2016 in which five associates were killed. Shortly before his extradition, his lawyer suggested he was complaining about being "sexually harassed" in prison, according to Zocalo.