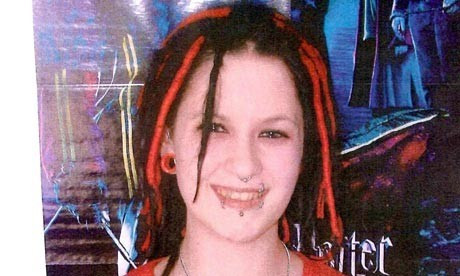 Police have made their first arrests using new sub-culture hate crime laws after a teenager was attacked in Ashton, Greater Manchester.
The 16-year-old boy, who describes himself as an emo, was assaulted while walking through Ashton town centre on 8 April.
A 14-year-old boy and a 44-year-old man from Manchester were arrested for Section 47 assault and released on police bail until 7 May pending further enquiries.
The arrests come just a week after Greater Manchester Police adopted a new policy to categorise attacks on sub-culture groups such as goths and emos as hate crimes. GMP is the first police force in the country to introduce such a policy.
The move comes in response of the death of 20-year-old Sophie Lancaster, who was fatally attacked in a park in Manchester in 2007 because she was a goth.
The force worked with the family of the victim to set up the Sophie Lancaster Foundation, which worked to recognise attacks against sub-cultures as a sixth strand of hate crime.
Previously hate crimes were only recorded for offences against race, religion, disability, sexual orientation or transgender identity.
Following the arrests, assistant chief const Garry Shewan said: "Officers will be reviewing CCTV and speaking to witnesses in order to investigate this attack thoroughly, as we do with all crimes.
"It is unfortunate that this incident happened but the fact we were able to identify this as a hate crime is very positive. Just last Thursday [4 April] we announced that we will now record alternative sub-culture as a hate motivation.
"We hope this encourages victims to continue to come forward so we can take positive action against offenders."