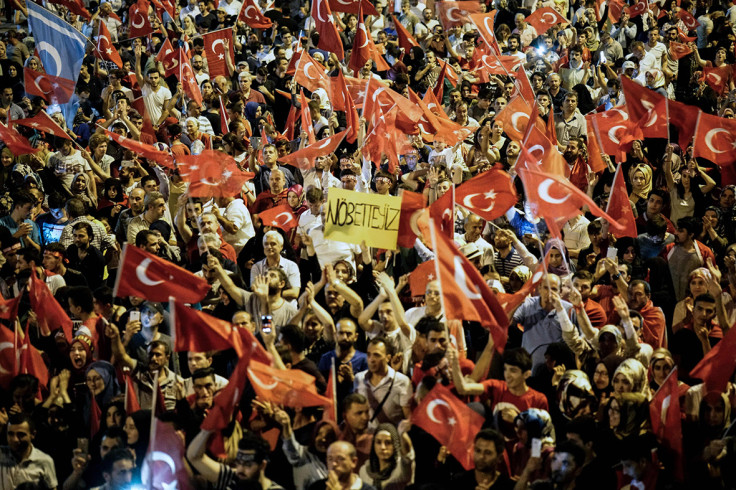 The dramatic attempt by Turkey's military to wrest control of the country was quashed quickly on Friday (15 July 2016). More than 6,000 suspects have been arrested in connection with the coup attempt, including military figures, judges and police officers.
Turkey's Interior Ministry has said that a total of 8,777 personnel were dismissed from their duties including 30 governors, 52 civil inspectors and 16 legal advisers, according to the Anadolu News Agency.
However, in words that sound ominous to those fearing a crackdown, Reccep Tayyip Erdogan, the Turkish president said: "This uprising is a gift from God to us because this will be a reason to cleanse our army," and he described those behind the coup attempt as "all traitors".
But who are those accused of being implicated in the coup?
General Akin Ozturk, Turkish Air Force Commander
Ozturk is the main military general accused of leading the failed coup, after which he was paraded in a striped polo shirt looking dishevelled.
A former four-star general, he served as the 30th commander of the Turkish Air Force until August 2015. After his retirement, he continued to serve as a member of the Supreme Military Council (YAS) from which he was due to be retired this summer.
He served as the Turkish military attache to Israel in the 1990s and was stationed in the Turkish embassy in Tel Aviv.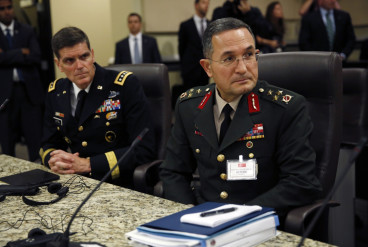 General Erdal Ozturk
Commander of the Third Army, his men attempted to seize locations across Istanbul before being confronted by unarmed civilians.
He was marched with his hands cuffed behind his back through the streets following the coup attempt. He now faces treason charges for his involvement in the plot which saw more than 250 people killed.
Colonel Muhharrem Kose
A former officer in the Turkish Armed Forces, he announced the formation of the Peace Council, which was supposed to be an interim government intended to follow the coup.
A former legal adviser to the chief of military staff, he has been described as follower of the US-based cleric Fethullah Gülen, whose network is being blamed by the Turkish president as being behind the coup attempt.
General Bekir Ercan Van
He is the commander of the Incirlik Air Base, which is used by the United States to carry out airstrikes against Islamic State in Syria.
The Wall Street Journal reported that he, along with 11 other service members were placed under arrest after Turkish F-16s which were operated by plotters tried to refuel from two airborne tankers operating out of the Turkish portion of the air base.
Also arrested was General Adem Huduti, Commander of the Second Army, which is based in Malatya and protects Turkey's borders with Syria, Iraq and Iran.
Alparslan Altan and Erdal Tercan
Altan and Tercan are among the 17 judges in the constitutional court and are the most senior judicial figures to be taken into custody. The Daily Sabah reported that they have alleged ties with the organization headed by Gülen.
Turkey's constitutional court has opened proceedings against them. Legal sources told the Anadolu Agency that a rapporteur has been appointed to investigate the pair's alleged involvement in a report to be submitted to the Constitutional Court's General Assembly.
Fethullah Gülen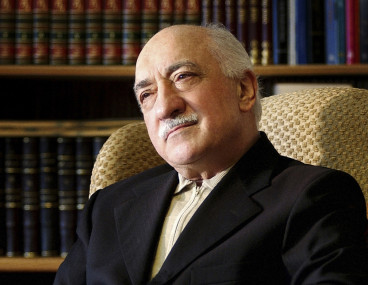 The Turkish president has called for the United States to extradite Gülen whom he has in the past compared with a virus and whom he says was central to the coup attempt.
A 75-year-old imam, Gülen went into self-imposed exile when he moved to the US from Turkey inn 1999.
Based in Saylorsburg, Pennsylvania, he has a following known as Gulenists who promotes a movement called Hizmet, which is a moderate pro-Western brand of Sunni Islam.
It is a movement that is behind secular schools, hospitals and relief agencies operating in Turkey and around the world. Gulen denies any link to the coup attempt and has even suggested that the whole thing could have been staged.