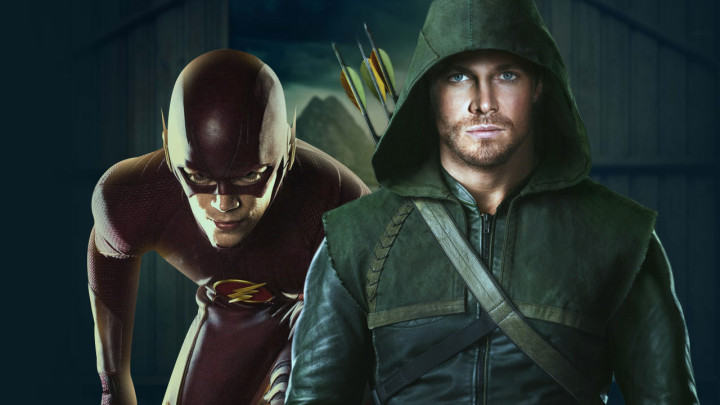 Looks like working on the Arrow and Flash crossover episodes has changed executive producer Marc Guggenheim's viewpoint about featuring more superhumans on Arrow.
"What's fun about episode 8 [the crossover] for Arrow is it proved to me, as a writer and a producer, 'Hey, you know what? You can do metahumans on Arrow without feeling like the show is changing its tone too much'," Guggenheim told Comic Book Resources last weekend at a screening of the Flash and Arrow crossover episodes in Los Angeles.
He also teased that fans could see more metahumans on Arrow after the crossover. "It's something that we all sort of collectively realised -- hey, the show can handle that," he said. "So that's kind of cool. I might have to amend my earlier comment from the beginning of the year, just because this kind of works."
Arrow Season 3 Spoilers: Midseason Finale Episode Synopsis, Arrow and Flash Team up for 'Explosive' Crossover
Around the start of Arrow Season 3 earlier this year, Guggenheim stated that with The Flash series on air, Arrow will take a more "grounded" and "realistic" approach in terms of its treatment.
"We're not really planning on revisiting superpowers or enhanced abilities during Season 3," he told CBR in September. "We are really returning to the show's roots of a very grounded world where it's very realistic. We may take occasional artistic license with things, but for the most part, everything is well and truly grounded in real-life things and real-life science."
Well, looks like fans can now expect more super-powered DC Comics characters appearing on Arrow.