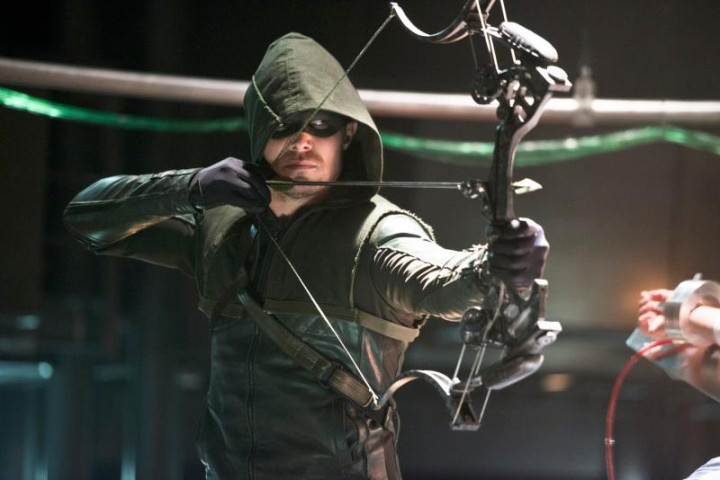 Arrow star Stephen Amell is great at fan expos and comic-cons – simply because it seems he loves to drop major hints about new, exciting characters that might appear on the show.
After hinting the appearance of Batman villains Ra's al Ghul and Harley Quinn in the upcoming Arrow Season 3, the actor recently teased the inclusion of DC superhero Green Lantern in new episodes.
That's right! After the 2011 movie debacle that had Ryan Reynolds playing the superhero, fans might get to see another (hopefully better) live-action version of Green Lantern – on TV.
During his appearance at the 2014 Fan Expo Canada, Amell stated that he would like to see Green Lantern show up on Arrow at some point:
"Now, boy we've referenced Ferris Air a lot. It would be really cool to have Green Lantern. Hopefully, that happens. I have no inside information, unless I do," he said during his panel.
For fans who don't know – In the DC Comics world, Ferris Air was a long time employer of Hal Jordan/ Green Lantern. It was a Ferris plane that exploded taking the life of Hal's father, Martin Jordan.
So is Amell really hinting at another big development on the show? So far, Arrow Season 3 already has a number of confirmed DC Comic characters, including The Flash (in a special crossover episode), Atom and Firestorm.
Should fans brace themselves for an awesome TV version of The Justice League?
Arrow Season 3 will premiere on October 8, 2014 on CW.