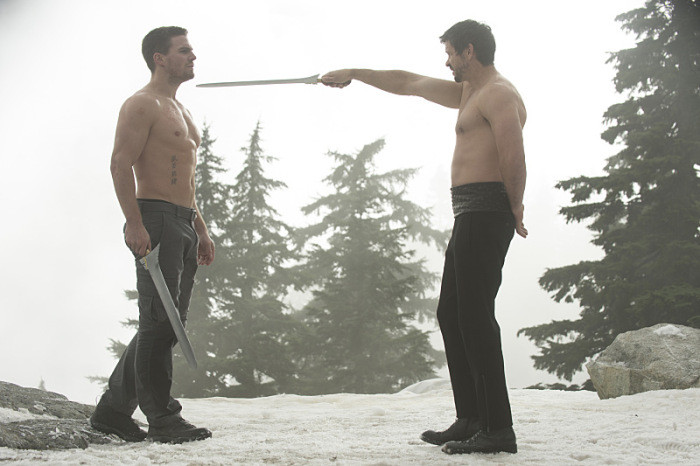 Arrow star Stephen Amell seems confident that the upcoming midseason finale will not leave fans disappointed.
In fact, the actor promises that this Wednesday's episode titled The Climb will leave viewers "gasping for air".
Posting on his Facebook page, Amell teased that the episode "might just be the finest hour of television this show has ever produced. You can never fully judge one of our seasons until we've stamped out our first 9 episodes. This will not leave you disappointed."
The "gasping for air" remark might be a slight reference to the literal climb Oliver Queen will make to the city of Nanda Parbat, which is secluded high up in the eastern mountains, to finally confront Ra's al Ghul, states a Comicbook.com report.
Batman villain Ra's al Ghul – leader of the League of Assassins and the big boss of other villains on Arrow like Malcolm Merlyn and the deceased Sara Lance, has been puppeteering troublemakers throughout season 3's first 8 episodes. But fans can now expect an epic fight between Arrow and him in the winter finale.
In his latest interview with Access Hollywood, Arrow executive producer Marc Guggenheim teased that Ra's al Ghul's first full-fledged appearance this week will mark a significant change in the series.
"What's really cool about Ra's coming to the fore is that his presence changes the show," Guggenheim said. "I mean, literally the show will not be the same after episode 9."
In case you missed the episode's trailer, you can check it out below.
You can also watch the recently released Arrow and Flash panel video below, where the cast and crew talk about the super exciting crossover episodes that aired last week.