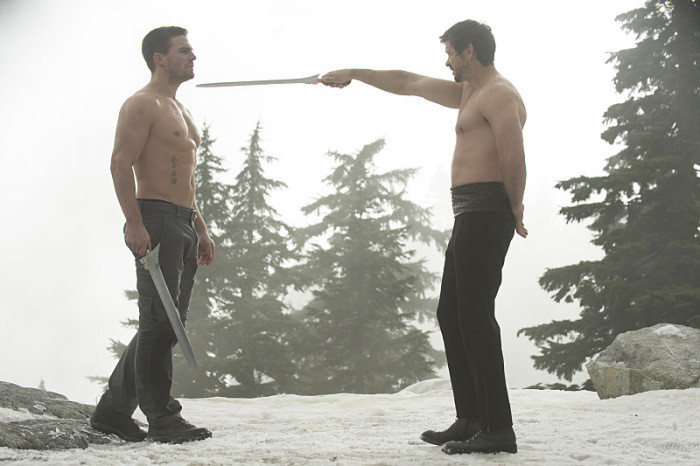 Arrow Season 3 fall finale episode teasers reveal an epic battle sequence between Oliver and Ra's al Ghul.
The mid-season finale episode promo features Oliver climbing up mountains and getting ready to take on the League of Assassins leader in a sequence that looks pretty inspired by Batman Begins.
Check out the promo below:
Meanwhile, Nyssa (returning guest star Katrina Law) shows up in Starling City with a deadline for the crime fighter, from her father: find Sara's killer in 48 hours! reports TV Line.
Also, it looks like a major Arrow villain will be making his return to the show in season 3, according to a MTV news report.
"The last time we saw Slade Wilson (Manu Bennett), he was imprisoned in an A.R.G.U.S. supermax prison on the island of Lian Yu, swearing to Oliver Queen (Stephen Amell) that he would one day escape. We at MTV News cannot confirm whether or not the man known as Deathstroke will make good on that promise, but we can exclusively reveal that Bennett will return to the show for episode #314 [Arrow season 3, episode 14]," states the report.