Arrow season 3 is building up to the big revelation of Sara Lance's mystery killer in the midseason finale episode, with some help from its spin off show The Flash.
Sara Lance was killed in the Arrow season 3 premiere episode by a mysterious killer, and the Green Bow team is trying to locate the killer with no success.
Executive producer Marc Guggenheim in an interview suggested that the Flash team will help resolve the mystery by the end of the year.
"I've always maintained that you'd find out the answer to who murdered Sara by the end of the year," Guggenheim told Entertainment Weekly.
"That said, I will say that the STAR Labs team is going to end up providing a critical piece of information that cracks open the whole case, but that doesn't necessarily happen in [the crossover]."
The fall finale will also feature, Oliver Queen's face off with Ra's al Ghul and the League of Assassins.
Who Killed Sara Lance?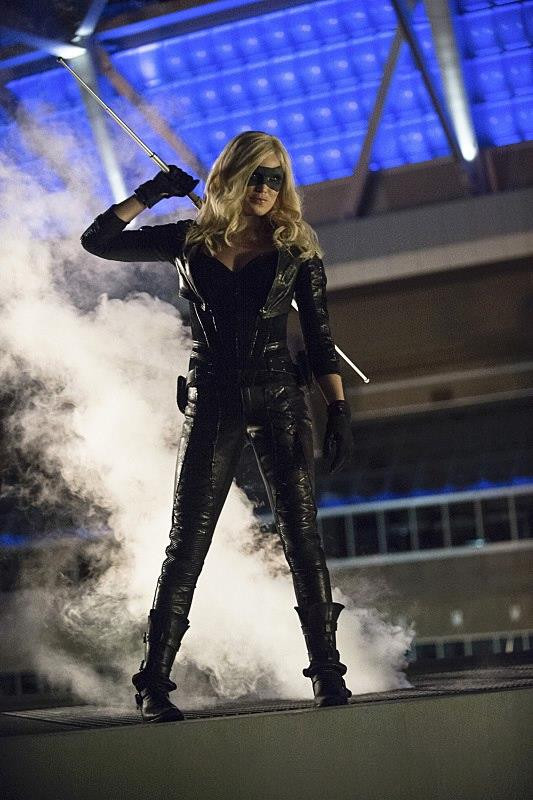 There are several suspects as to who may have gained from killing the Black canary.
The first suspect is Malcolm Merlyn, who was in Sterling city when Sara died, and has a beef with The League of Assassins.
However, in episode 3 titled, The Magician, Oliver confronted Merlyn, and he swore upon Thea's life that Sara's blood wasn't on his hands.
The second suspect is League of Assassins Leader Ra's al Ghul himself, who will visit Oliver in the fall finale episode.
As we all know, the Assassins leader was not happy about his daughter Nysaa's relationship with Sara and this could be motivation enough for him to have killed her. The leader may not have killed Sara himself, but could have put a bounty on her death.
In episode 6 titled, Guilt, Roy Harper sees Sara Lance getting murdered in his dreams but he's stunned to see that it is by his own hand. However, he later cleared that the dream was just an after effect of the Mirakuru serum that he was injected with in season 2.
Do not miss the explosive Arrow and The Flash crossover episodes next week. The event will kick off on 2 December with The Flash's episode titled Flash vs Arrow, and conclude the following day with Arrow's episode titled The Brave And The Bold.