The synopsis of the mid-season premiere episode of Arrow season 5 sheds more light on Laurel Lance, who made a surprise return in the final moments of the previous chapter. In episode 10, titled Who Are You? fans will get to see Oliver Green looking for a ray of hope in Lance. The episode will air on 25 January at 8pm EST on The CW Network.
The official synopsis reads as follows:
Worried that Prometheus is right and he is truly a killer at heart, Oliver (Stephen Amell) looks for any ray of hope and finds it in what seems to be the miraculous return of Laurel Lance (guest star Katie Cassidy). However, Felicity (Emily Bett Rickards), still reeling from Detective Malone's murder, is bent on revenge – she wants to stop Prometheus at any cost. While in prison, Diggle (David Ramsey) fights for his life. Gregory Smith directed the episode written by Ben Sokolowski & Brian Ford Sullivan.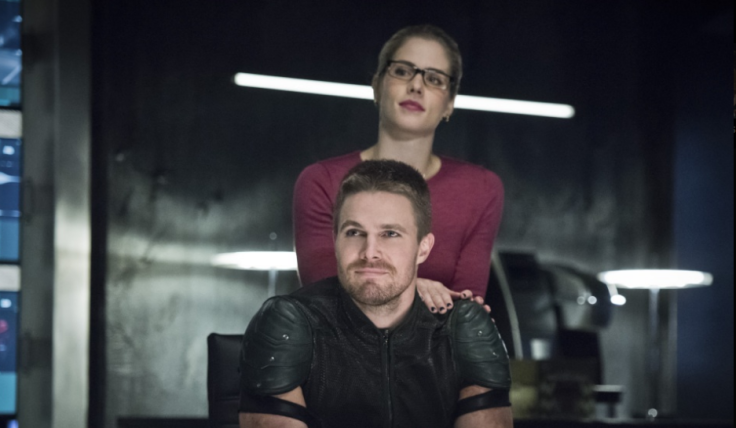 According to the synopsis, Felicity is still "reeling" from the death of her boyfriend's – detective Malone's – murder and is hell bent on seeking revenge from Prometheus. Showrunner Wendy Mericle spoke to TV Line about Laurel's identity and teased a "dark" Felicity as the season advances.
Mericle said that seeing Laurel – who was killed off in season 4 – "is a very welcome surprise" for Oliver, "but there will be... whatever the reverse of a 'silver lining' is... when he finds out what's really going on. It will have a lot of emotional resonance, particularly for him and Felicity".
Teasing a "significant fallout" of Malone's murder, the showrunner revealed that the tragic accident will steer Felicity to "a darker place" as she sets her own sights on Prometheus.
Mericle noted that Felicity will say some "morally questionable things." She explained, "Her heart is broken in that last moment for Oliver and for Malone and for herself. Felicity has set her sights on Prometheus. This season we have said we're going to take her to a darker place, and you're seeing the genesis of the reason why, right here. [Felicity] is going to meet some people who are both a bit tied to her past but also very much tied to this new future she's contemplating and that's going to draw her away from the team and lead her to do some things that are pretty morally questionable."