Arrow season 5: Stephen Amell opens up about Laurel Lance's shocking return in midseason finale
Lance was killed by Damien Darhk in season 4.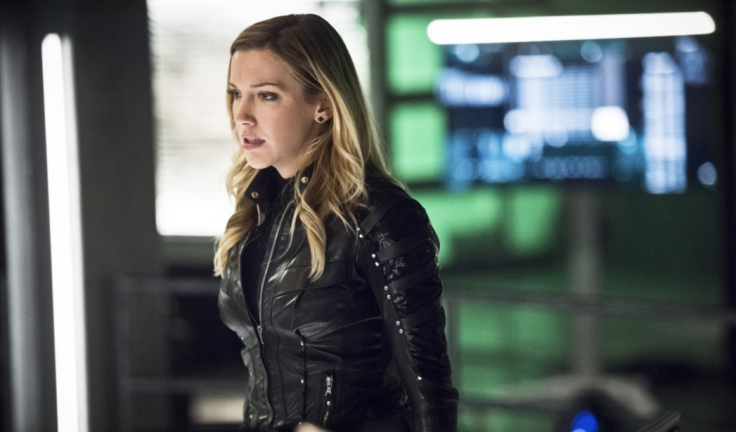 Arrow season 5 mid-season finale ended with a major twist! In episode 9, titled What We Leave Behind, Oliver Queen had a difficult time dealing with Prometheus's back-to-back blows.
However, the most important moment came in the last few moments of the episode, when Oliver returned to his Arrow cave to see Laurel Lance alive. Fans remember that Lance was killed by Damien Darhk in season 4.
Actor Stephen Amell addressed Laurel's return during a Facebook Live chat.
He teased, "Obviously people don't just come back from the dead, so there has to be some sort of vetting process to make sure that it is Laurel because the group has seen some peculiar things. We delve into that when we come back in the New Year."
Amell teased that the fall finale script "freaked" him out, and added, "This was the first script in a long time where I read what happened in Act V and it legitimately freaked me out. Ultimately where we go in [Episodes] 10, 11, 12, 13," starting Jan. 25, "is a very cool development. And it certainly raises the stakes for Mr. Prometheus."
The 35-year-old actor went on to explain how The Black Canary is important in the Green Arrow universe. "[There is] lots of consternation in the fan base about what's important -- the Black Canary in the Green Arrow-verse. I will say that forgetting about the show for a second if you look at the canon of Green Arrow, John Diggle wasn't a character and he's indispensible. Felicity Smoak wasn't really a character and she's indispensible."
"So we picked and plucked from various parts of the DC Universe, but if you're just getting into the canon of Green Arrow the comic book character, the Black Canary is easily the most important feature next to the Green Arrow, period, full-stop, forever. So it would be nice to have the Black Canary back." he concluded.
© Copyright IBTimes 2023. All rights reserved.