Arsenal are planning a move to bring Barcelona midfielder Cesc Fabregas to the Emirates, according to the Daily Mail. The Gunners have a buy-back option of £25m on the Spaniard which can be activated if the player decides to move out of the club.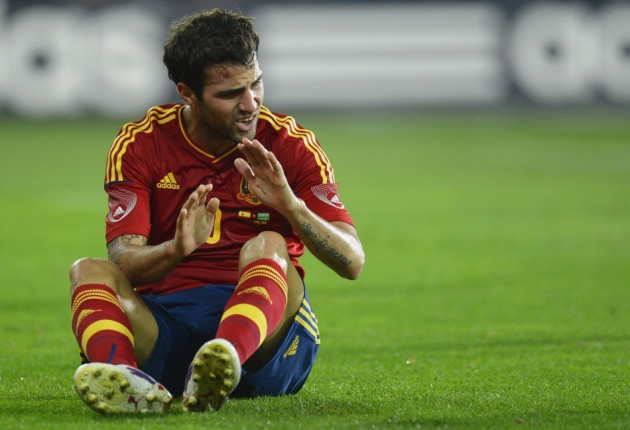 The 26-year-old moved to his boyhood club Barcelona from the Emirates in 2011 but has failed to establish himself as a first team option with the Catalans. The Spaniard has been repeatedly ignored by manager Tito Vilanova in big games, something which has reportedly put the former Arsenal captain in a lot of distress.
The Gunners have first refusal on the midfielder and would be his first choice if he decides to call it a day at Barcelona. Manchester United are also reported to be interested in the Spaniard should he be made available by the Catalans. However, Fabregas has been open about his desire to continue at the Nou Camp and has repeatedly stated in interviews that his future lies in Spain.
"People talk a lot but the truth is no one has spoken with me. I want to triumph in Barcelona. I dreamed of playing there, so I will try and succeed for as long as I can," Fabregas had said.
The Spaniard has made 30 starts in the league for Barcelona last season scoring 11 goals and assisting 11. Arsene Wenger is still a huge admirer of the midfielder and has recently spoken about his desire to see the player back in Arsenal colours.
"I'm not convinced Fabregas won't come back here one day. He's an Arsenal man. He loves Arsenal. He watches every Arsenal game. Barcelona was his home town where he grew up and you have to accept this, especially as Barcelona are the best team in the world," Wenger said in January.
"He won't return in the next two or three years but, after that, maybe. It was the tipping point for me. It's important that we have some consistency. When you go for a policy like we have with young players, it's important you keep them at your club from 23 onwards. If they are ingrained with Arsenal, it is easier to keep them," he added.