Steve Bould believes Arsenal can still finish in the top four and qualify for the Champions League next season. The Gunners' assistant manager believes Europa League responsibilities for their main rivals - Chelsea and Tottenham - will prove to an advantage for the north London club.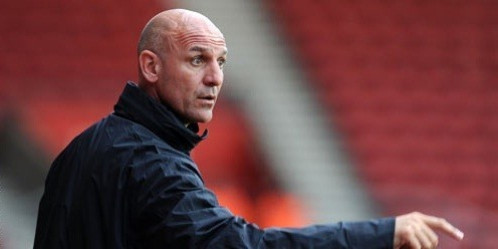 "It's extremely tough, the travel. I think sometimes if a negative result comes along within that time span, it can affect your season. It's going to be tough. I think we have got to concentrate on us, concentrate on what we do and concentrate on winning games," Bould told The Sun.
The Gunners are fifth in the Premier League with 53 points from 30 games. They trail Spurs, in third, by four points and are two behind Chelsea in fourth, the final qualifying place for Champions League football. Arsenal do have a game in hand over the White Hart Lane club but not over the Blues.
Bould believes Spurs and Chelsea's midweek games (both London clubs are playing away from home and must travel to Switzerland and Russia, respectively) could give his side a physical and mental edge. In addition, Chelsea have also the FA Cup to consider - they face Manchester City in the semi final.
Finally, the second-in-command at the Emirates pointed to the 2-0 defeat of last year's Champions League finalists, Bayern Munich, at the Allianz Arena, as a turning point of the season. The Gunners travelled to Germany after a humiliating 1-3 reverse in the first leg.
"All along we have known it is how we do over the next few months that counts. We are capable and we have got a good run going. We just need to keep winning games. Like I say, if we win 3-2 every week, nobody is concerned. We just need to win games and put pressure on and hope that one of the teams above us wilts anyway. We are aiming for as high as we can get," he added.