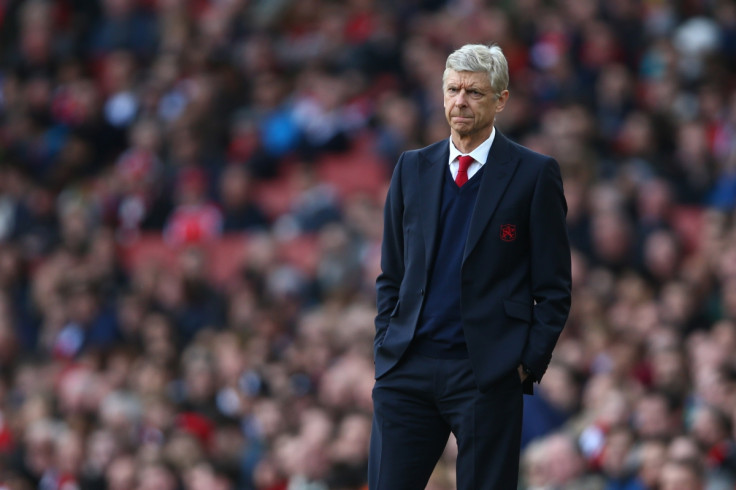 Arsenal manager Arsene Wenger has admitted his relief after securing a "much needed" 1-0 victory over Norwich on Saturday (30 April) after some fans called for his departure during the game. The boss, meanwhile, defended his decision to replace Alexis Sanchez later in the match, despite the Chilean international's obvious disappointment at the decision.
Danny Welbeck's second half goal led the Gunners to secure three crucial points to move to the third position of the table, three points above Manchester City ahead of their next week visit to the Etihad Stadium. Yet, the win was overshadowed by the divided atmosphere at the Emirates Stadium, with some fans calling for the departure of the manager while others chanted "there's only one Arsene Wenger" in response to the critics.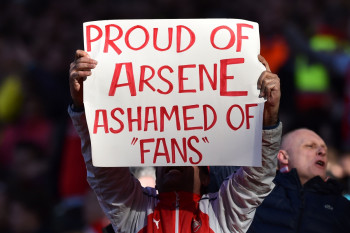 "It was much wanted and much needed," Wenger admitted in the press conference. "It was difficult. We played against a team who were very well organised. We didn't find a good pace in our game but we were serious and organised, and in the end we got the win. In the first half we needed to be patient, and we needed Petr once or twice. In the second half, it was a deserved win against a team that fights not to go down. It was a typical game that you get. We played Sunderland and Norwich and got two similar games."
"It was a bit of a strange atmosphere. We have to live with that. Some fans were protesting, yes, but a big majority didn't and the big majority was behind the team. They showed that they appreciate what I've done until now, so it's all right. It was a difficult atmosphere yes, but we have just to live with that, give more, focus on our performance and try to make 100 per cent of our fans happy. That's our target."
Wenger, nevertheless, insisted that he remains fully committed to the club, while claiming he is sorry for not being able to keep every Arsenal fan happy.
"I'm a professional who has given 19 years to this club and tries to give the best for the club. I have to accept the judgment of people. The only thing I don't doubt is my sincere commitment to the club. After, I'm sorry if I can't keep [everyone] 100 per cent happy, but maybe it's as well because we have been remarkably consistent," the boss added. "This season is a bit special because we were in a position for a long time where our fans believed we could win the league. We didn't, so that's why I think it's more disappointed love than real aggression. We have to accept that because we are a bit in the same situation."
An unhappy Sanchez, meanwhile, walked straight down the tunnel after Wenger decided to replace him by Francis Coquelin in the 84th minute of the game to keep the 1-0.
But the French boss said: "My job is to make decisions and there again, to get [everyone] 100 per cent happy is very difficult. I honestly didn't see it. At that stage I was more worried to keep the 1-0 and I didn't see it.