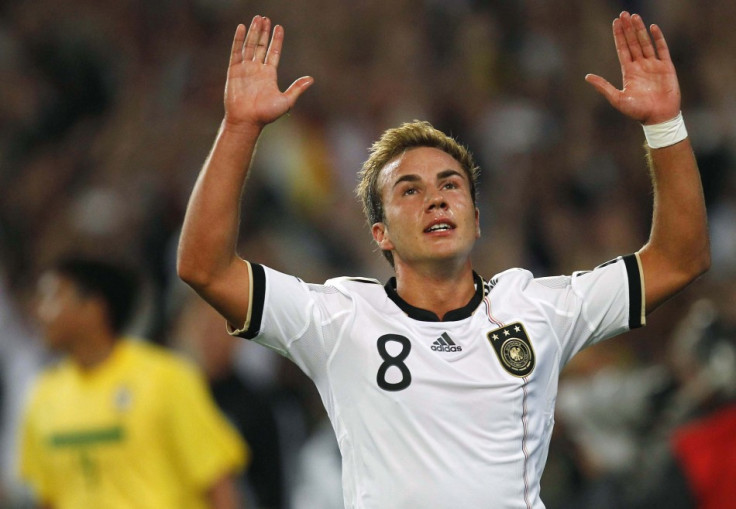 Arsenal target Mario Gotze has called on Borussia Dortmund to work harder, as the side were knocked out of the Champions League group stages this week.
Dortmund finished at the bottom of Group F, six points behind second placed Marseille, and Gotze believes it was their 3-2 loss to the French outfit on Tuesday night that was their undoing in the European tournament.
"It's all the more bitter after this result, that's for sure," he said. "We started very well and quickly got ourselves 2-0 in front. Obviously it was unfortunate to concede a goal so close to half time. That kind of threw us off-track a bit.
"I don't think you can put these results down to a lack of experience. It may be that we just messed up in a few key situations, making unnecessary mistakes. And then there were the chances we had and didn't always put away, myself included."
In a sign that Gotze is desperate to play European football, which Arsenal have qualified top of the same group to continue doing, the German playmaker went so far as to call the club 'stupid' for not reaching the next stage of the competition.
He added: "We are so stupid to be out of Europe.
"We should never lose matches the way we did against Marseille. We are to blame and I have to say sorry to the club and the fans."
Arsenal have continually been linked with a deal for Gotze, who has been dubbed the German Messi. And though he would be cup-tied if he joined the club in January, if the youngster still believes that Dortmund are not going to challenge in the Champions League again.
A source told Talksport today that Gotze might be sold to Arsenal for the right fee, saying: "Every player has a price, though, and for Gotze it is £30m."
Arsenal defeated Dortmund both times the teams faced one another in the group stages, the first time 1-0 and the second 2-1.