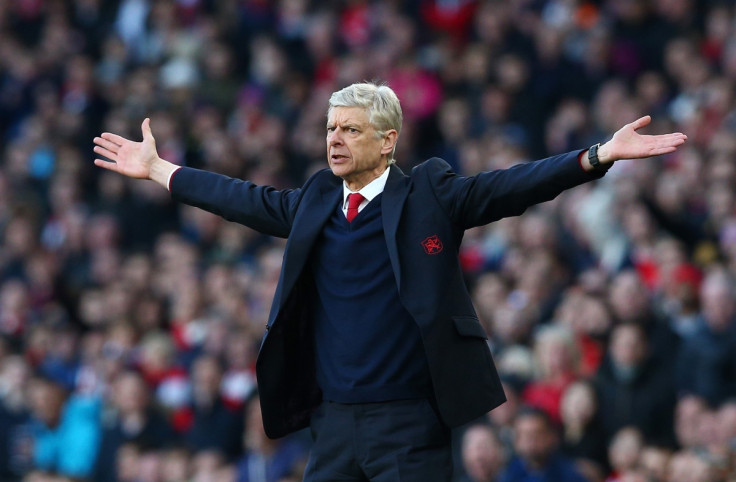 Arsenal chief executive Ivan Gazidis has revealed the club already have a plan in place to replace Arsene Wenger. The 66-year-old Frenchman has been in charge of the Gunners since 1996 and while he has no immediate plans to walk away from the club, Arsenal have already devised a succession plan.
Gazidis said the Gunners have a clear idea of how they will replace Wenger when he comes to leave the club, although he refused to reveal specific details. "Obviously, he is going to be managing us next year and we are planning and making many decisions for the long term," Gazidis said, according to The Telegraph.
"The reality is we wouldn't leave things until the last minute. I'm comfortable both that if Arsene is going to extend we will know that and if, whenever that is, he is going to come to an end, that he will give us the time that we need to prepare for that transition."
Gazidis also insisted the Arsenal boss will not outstay his welcome at the Emirates Stadium, amid recent calls for the Frenchman to resign. "The relationship with Arsene is very deep. It will be done behind closed doors and we will have our transition plans well worked out," the Arsenal chief executive explained.
"I know Arsene wouldn't stay on if he thought the club wasn't heading in a good direction and thought he wouldn't be able to deliver what the fans want."
Meanwhile, Gazidis also rubbished the idea that Wenger is resting on past accomplishments or "nostalgia". "The reason we have Arsene as our manager is because our board believes he can deliver success," Gazidis said of the Arsenal boss. "The reason that Arsene is here is because he believes that he can deliver success.
"If either of us didn't believe that we would not be constrained by nostalgia or longing, we would have to make a change. Arsene would understand and support that. But it's just not how either side feels. We feel we are on a good path."
Wenger is expected to spend heavily this summer after he failed to sign a single senior outfield player for Arsenal during the 2015 summer transfer window. He has already completed the signing of Granit Xhaka and more big-name players are expected to follow in the coming months.