Arsenal boss Arsene Wenger has hit back at rumours that he will sign a two-year extension at The Emirates Stadium.
The Frenchman is currently under fire after The Gunners' FA Cup exit at the hands of Blackburn Rovers, with the club on the brink of going an eighth consecutive season without winning a trophy.
Bayern Munich travel to north London for the first leg of the Champions League last 16 tie on Wednesday, Arsenal's last chance of silverware this season.
Prior to the game, reports had suggested Wenger was set to agree a new two year deal at the club, with his current contract due to expire in 2014, but the 63 year old has reacted angrily to the claims.
"The lie is targeted to hurt," Wenger said according to the Mirror.
"It's easy to say people are not happy and on top of that say he's extending the contract. That's what I mean.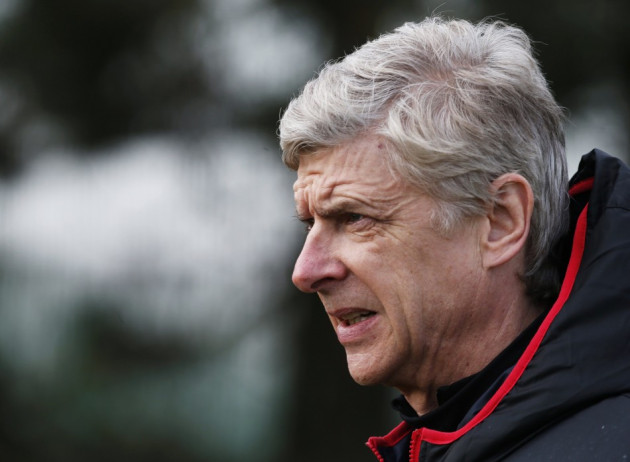 "Why does it just come out when we lose a big game? In your opinion. You think I am so naive that I don't see what is behind that? You think I am a complete idiot."
Wenger went on to snap at a journalist: "I look at you not because you give information, I do not know if it is you, I do not know where the information comes from.
"Why do you look at me? I just thought you had given this information out."
Amid the frustration of being knocked-out of the FA Cup by lower league opposition for the first time in his Arsenal career, Wenger went on to question the opinion of those journalists reporting on the club.
He explained: "We live in a democracy of experts and opinions but we have to live with that and cope with that and show we have the mental strength to deal with any opinion. There are a lot of experts who are not necessarily always right."