Arsenal Youngster Afobe Hoping for Starting Role Next Season
Afobe hopes to impress Wenger on pre-season tour and challenge established Arsenal forwards
Arsenal forward Benik Afobe is hoping that he will be able to convince manager Arsene Wenger that he deserves his place in the first team next season.
The 19-year-old forward was forced to miss the majority of last season due to injury before finally making a full recovery and joining Reading on-loan for a short spell at the end of the campaign.
Now, with his injury problems behind him, he is confident that he can catch the eye of his manager on the pre-season tour of the Far East where he is one of only two recognised strikers in the squad.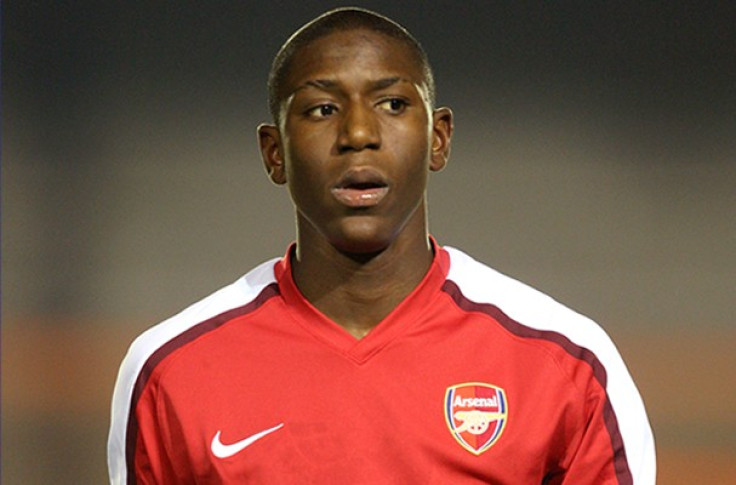 "This is probably the biggest season in my career so far - I think it could be a breakthrough season," Afobe told Arsenal's official website. "But I am taking it one step at a time and my goal is just to do well out here in the Far East.
"I have always been determined to make it into the first team, it has been my dream since I was seven years old, so the closer I get, the hungrier I am. If I get a chance I hope I can take it."
There will be plenty of competition for places in the Arsenal first team next season, especially up front as the Gunners have already added Olivier Giroud and Lukas Podolski to their books.
There are still question marks over the future of Robin van Persie but the England youth international is hoping that he will be able to follow in the footsteps of his good friend Alex Oxlade-Chamberlain who impressed in his debut season with Arsenal.
Oxlade-Chamberlain made an impact in both the league and in the Champions League, eventually doing enough to secure his place at Euro 2012 and Afoba is hoping he can have a similarly impress in the season ahead.
"I used to play against Alex in youth team matches when we were younger," added Afobe. "He is such a nice lad and he works hard - it shows that us young English lads can make it here.
"I was delighted for him [being selected for Euro 2012]. He told me before the first game that he was starting, and all I said was 'Show them what you can do' and he did exactly that. Hopefully he will play more games for England in the future.
"He is an inspiration, even if he is the same age as me, so I am just going to try to follow in his footsteps."
© Copyright IBTimes 2023. All rights reserved.