Arsene Wenger has insisted that he has no hard feelings with Roy Hodgson over Jack Wilshere's call up to England, with the Arsenal manager admitting he's unhappy about the international friendlies taking place in November.
Wenger has long been wary of the idea of allowing Wilshere to play for his country after the midfielder spent nearly 18 months on the sidelines with injury, and as he slowly gets back to the swing of things with the Gunners, the youngster has only started once this season as he continues his recovery.
And the Arsenal manager revealed today, at the Great Ormond Street Hospital as the club took part in the opening of the new state-of-the-art Lung Function Unit, that he has spoken to Hodgson and come to a compromise over Wilshere's game time.
"It's still early for him," he said. "I had Hodgson on the phone - we found a good understanding and a good compromise. He's not playing over the weekend because he's suspended. Roy wants him in the group to connect with the players."
When asked if he was told how many minutes Wilshere would spend on the pitch, he wouldn't elaborate, saying: "I don't want to talk about that. I think Roy is in a better position to talk about that, but it's a friendly of course."
Wenger stressed the importance of the Arsenal starlet taking his time with his recovery, having only played three times this season for the senior squad and using his suspension this weekend to his advantage.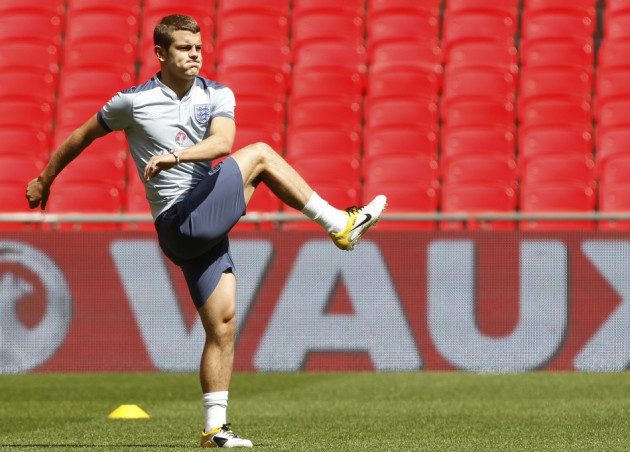 "Jack gives 100 per cent on the pitch, and physically he's nearly there, " he explained. "But sometimes you need to rest when you accumulate games, then you can go harder. For us we need to stop him before he gets to that point."
Wenger admitted though that while he would rather Wilshere didn't play in England's friendly with Sweden, the suspension is helping the situation as he spends this weekend on the sidelines.
"The ideal solution would be yes [that he wouldn't play for England] but it is what it is. He's played three games now and only one full game so it's good to have a little break after three games.
"What is helping is that he will not play over the weekend. I think he needs 10 days recovery."
Wenger will also lose Carl Jenkinson to the England squad, and the Arsenal manager was much more positive about the 20 year old being in the side than he has been about Wilshere.
He added: "I'm happy he's potentially acknowledged by Hodgson [pending FIFA approval] so that is good news. Carl is a guy with massive potential. It will improve his belief which is very important in my belief."