Arsenal: Arsene Wenger pleased with Laurent Koscielny's influence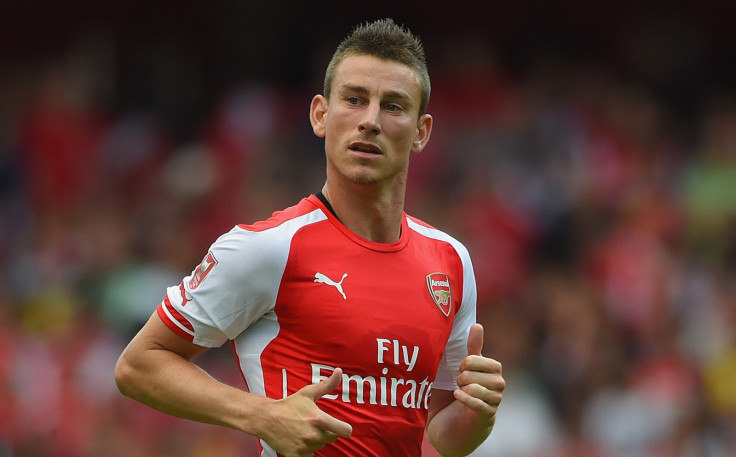 Arsene Wenger has revealed that he is happy for the way Laurent Koscielny has progressed because he was relatively unknown when he came to the Premier League, but has established himself as among the best in the league in a short period of time.
The defender was signed from Lorient in 2010 and had a forgettable start to his campaign with the Gunners, having been shown a red card in only his first appearance in an Arsenal shirt. The disappointment crept deeper after a mix-up with Wojciech Szczesny in the penalty box in the finals of the League Cup against Birmingham, helped the former win the game and continued the trophy drought for the north London club.
Koscielny and Per Mertesacker have been a dependable pair at the back for the Gunners for the past couple of seasons and the Frenchman will now be looking to put Gabriel Paulista in the same mould as Koscielny and secure Arsenal's defence for the future.
Wenger has previously been criticised for not spending money on proven individuals, but Koscielny's rise has vindicated his principles and the Frenchman insists that he will not change his ways to appease the crowd.
"It's really satisfying to see him [Koscielny] fulfil his potential because he's a player I bought from Lorient. When you listen to people, you always get names that everybody knows," Wenger told Arsenal's official website.
"Sometimes it's rewarding to find people who have the quality to play for our club but are not necessarily the names that everybody else is after.
"He really has the level and it's important as well that these players get the chance to play for us.
"When you make a successful buy you are always happy, because you think you have done something well for the club and that's what you want to do," the Gunners manager said.
"He had a lack of experience when he came here. When I watched him, I saw the potential but he had a lack of experience, and with that he had a bit of a lack of confidence as well.
"Now he's getting stature. He has pace, technique, understanding of the game and intelligence, as well as the needed confidence to play.
"He has developed and has gone through some difficult periods. That's part of the development.
"Because he started late in his career, he had to gain that experience of being responsible," Wenger concluded.
© Copyright IBTimes 2023. All rights reserved.