Arsene Wenger has revealed that Arsenal's brilliant away form in 2013 is down to their much improved confidence following their 2-0 win over Bayern Munich in the second leg of their round of 16 tie in the Champions League last season. The Gunners had lost the home leg 3-1 and were odds on for a heavy defeat at the Allianz Arena, but a goal in either half by Olivier Giroud and Laurent Koscielny saw the Gunners crash out on goal difference.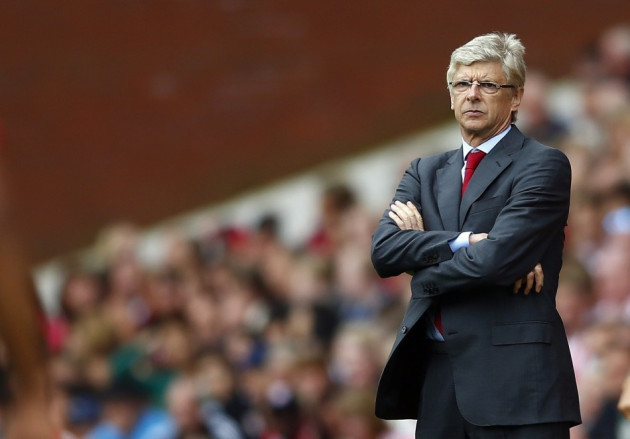 The Frenchman claims that the win made the Gunners believe they can overthrow any team in the world and the north London club have repaid his faith by winning nine away games on the trot since then.
"What happened that night is that we were in a position where we were expected to be hammered and everyone predicted a six or seven-nil. We had nothing to lose, we decided to go for it and realised after the game we were very close to knocking them out. Overall, I believe even last season we had a decent away record and from that moment you think, 'If we can go to Munich and win, why not anywhere else?" Wenger told www.arsenal.com.
The Gunners are currently second in the league after Liverpool drew against Swansea City to take their tally of points to 10, one point above Arsenal. Wenger was also pleased by the return to fitness of Thomas Vermaelen, whose arrival shall provide some much needed cover to their backline.
"It is fantastic to have him back, as a character and a player. Everyone is happy that he is back. He has gone through a difficult period but he is a great player, and will show that now that he is completely fit and available," he explained.
Wenger also likened his current crop of defenders to the one he inherited when starting his reign at the club. The Gunners were marshalled by the likes of Tony Adams, Martin Keown and Steve Bould during their period and were regarded to as the meanest defence in the Premier League.
"Yes, it is a bit like that. The one who didn't play [the decision] was not justifiable. In the end we played the three together in some games, but when I moved to a back four we were always in a position where you had to make a choice. I rotated and at some stage every time I made a decision [about who] was left out, I thought 'it is not right," he explained.