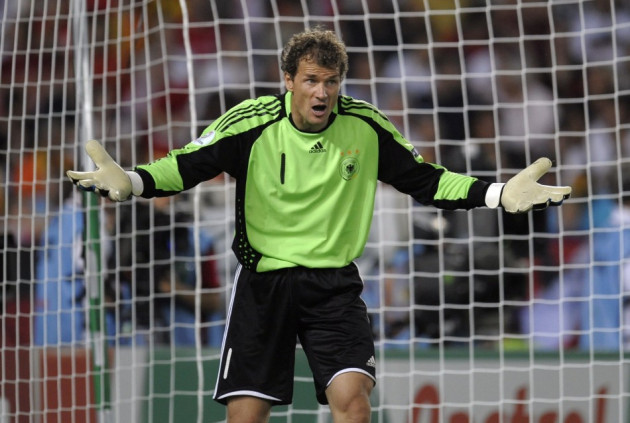 Jens Lehmann believes Arsenal will struggle to match Bayern Munich and Borussia Dortmund in the knock out stages of the Champions League, despite the Gunners' win over Jurgen Klopp's side.
Arsene Wenger saw his team clinch a memorable 1-0 win over last season's runners up on Wednesday night in Germany, a result that lifted them to the top of a fiercely contested Group F.
The win underlined the Gunners' renewed European credentials which have been strengthened by a terrific start to their domestic campaign which sees them sat top of the Premier League.
But the club's former shot stopper Lehmann believes Arsenal, along with the rest of the Premier League contingent in Manchester City, Manchester United and Chelsea, will inevitably struggle should they be faced with their German counterparts in the knock out stages of the tournament.
"Two weeks ago when I saw Borussia Dortmund playing at Arsenal and Bayern Munich being very strong, I thought the top two teams in Germany were stronger than the top teams in England, but last night has put it in a different light again," Lehmann, who guarded the Arsenal nets from 2003 to 2008, told BBC Radio 5 Live.
"I think both Borussia Dortmund and Bayern Munich will go through and then it will be a hard battle again for the likes of Man City, Arsenal and Chelsea to compete with them."
Aaron Ramsey's second half goal was enough to see Arsenal take a victory at the Westfalenstadion, a result that saw them climb to the top of their group, level on points with Napoli and three ahead of Dortmund.
Manchester United's 0-0 draw against Real Sociedad saw them edge closer to the last 16 stage; Chelsea's 3-0 win over Schalke at Stamford Bridge sees them favourites to top Group E, while Manchester City sealed qualification for their first time in their history with a 5-2 win over CSKA Moscow at the Etihad Stadium.