Arsenal are currently in a crisis, Nigel Winterburn has argued, with the former Gunner insisting that it is imperative that they beat Tottenham this weekend for more reasons than just to get one over their rivals.
The north London club are currently in eighth place on the league table, four points shy of the top four. They've suffered their worst start to the Premier League in Arsene Wenger's history as manager, and as the Frenchman insisted that making the top four meant a positive season, fans have struggled to accept that seven seasons without a trophy has been a success.
Wenger said last week that Arsenal still believed they were capable of winning the title, but Winterburn painted a much darker picture of the club's current situation, claiming they have to beat Tottenham to start a long road back after losing Robin van Persie.
"I thought this season that Arsenal would be stronger than last season, even though they lost Robin Van Persie," he told Talksport. "I liked the togetherness of the squad.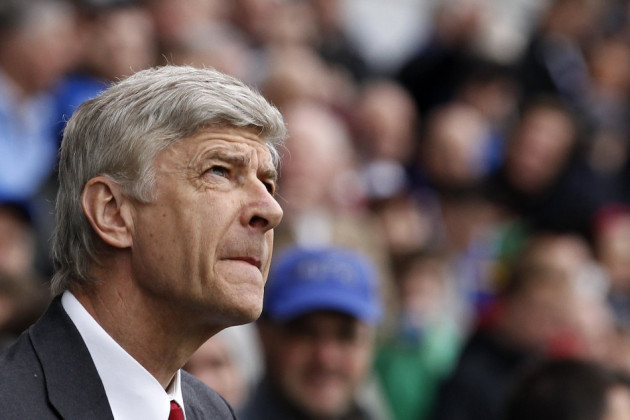 "My one slight worry was where would they replace all those goals. They would need [Olivier] Giroud to start scoring straight away and would also need the midfield players around him to possibly get into double figures. And it just hasn't happened like that.
"Form a promising start, it's now really turning into a bit of a crisis already. They really need a positive result [against Tottenham] and a positive result means a win."
Arsenal have won just two of their last seven matches, while United have won six, City have won five and Chelsea four. Considering the Gunners in seasons past were matching up to the top teams and pushing hard for top spot early on in the season, it is a fall from grace that has been long coming as the likes of van Persie, Cesc Fabregas, Samir Nasri and Alex Song left the club.
New Signings Giroud and Lukas Podolski have taken time to adapt to the Premier League, while Santi Cazorla has given supporters hope that there are better days ahead for Arsenal as they struggle to maintain their reputation as a top English club.