New Crystal Palace manager Ian Holloway has made it clear that he will not be selling in-demand forward Wilfried Zaha.
The 19-year-old has been heavily linked with a move to Arsenal over the last few months, with reports suggesting that the north London club have repeatedly sent scouts to watch the forward.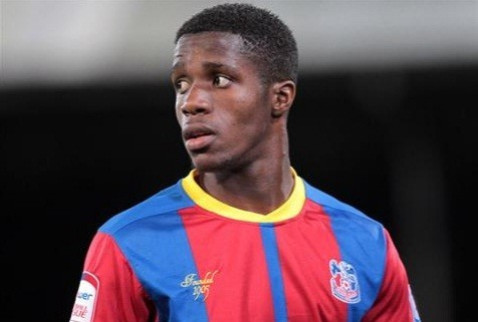 Zaha has already made more than 100 appearances for Palace since coming through the youth ranks and has particularly made headlines this season with a string of impressive performances.
Last week the Daily Mail suggested that Arsenal were even prepared to make a £9million bid in the January transfer window, which could then rise further depending on performances related bonuses.
However, Holloway has moved quickly to dismiss reports that Zaha will be moving to Arsenal and has suggested that he would not be as adored by the clubs fans as he is at Palace.
"We hold all the cards. If anyone comes in, I know what the answer is going to be ... Can I be polite? Jog on," Holloway told the Guardian.
"These bigwig rival clubs don't half covet talent and they try and stack 'em and rack 'em. The great thing about Palace is these lads know they're going to get in the first team with us rather than rot in someone's reserves, getting frustrated worrying they're losing time to become famous.
"Well Wilf's got a song about him. Some of those Arsenal lads, whoever they are, don't have songs about them, have they? They ain't got a billboard with them on like he does."
Palace have enjoyed a superb start to the season and have a genuine chance of fighting for automatic promotion to the Premier League. They are currently top after 15 games and are now hoping that Holloway can repeat the heroics be achieved while in charge of Blackpool.
The charismatic manager clearly has big plans for the club and has made it clear that Zaha will be a crucial player in their push for promotion.
"Zaha's almost mesmeric, a genius with the ball," said Holloway. "When he's facing up to someone, I feel for them. But he's at a place where he's loved and he's treasured. He has his own song and he's played over 100 games here."