Arsenal's legendary keeper David Seaman admits he isn't sure if Wojciech Szczesny will ever regain the number one spot at Arsenal.
Seaman also argues that the Poland international should take inspiration from David De Gea if he hopes to show the mental toughness to prove himself to Arsene Wenger.
Szczesny has had issues with injuries this season, paving the way for Lukasz Fabianski to step in and showcase his skills.
And this month the 27 year old keeper has been given three chances to show he wants the number one spot, conceding just one goal against Reading as the Gunners took a 4-1 win over the relegation favourites.
And Seaman, who was the linchpin of Arsenal's defence for 13 years, says he believes Szczesny still has to prove he has the mental toughness to overcome difficult times like this and show he can be Arsenal's number one stopper for the long term.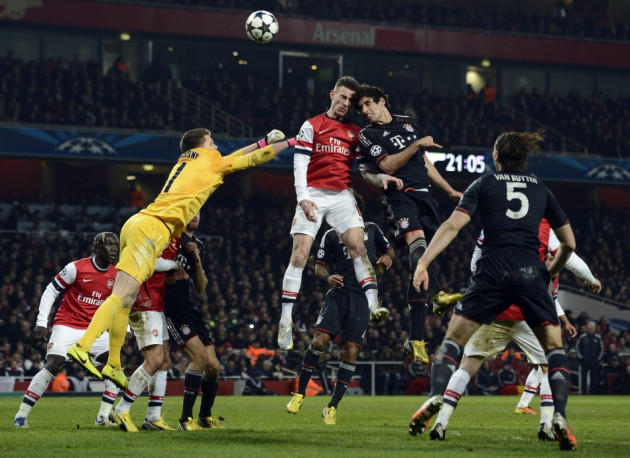 "All goalkeepers make mistakes but the really good ones learn from them and show they are able to bounce back from a setback," Seaman told Metro.
"You have to recognise where you have gone wrong, admit you made an error and work hard to put it right.
"It's important to have a lot of self-confidence as a goalkeeper and you need to be strong enough to tell your defence when they have gone wrong. But you never stop learning and the best goalkeeper recognise that.
"I don't know if Szczesny will win back his No1 spot. It's quite interesting with Fabianski doing really well.
"He's worked really hard since his injury and he looks totally different goalkeeper. But it's great to have that competition. It's important to show you have the right character to be back on track."
Seaman pointed to David de Gea, who has proven the critics wrong and shown he can develop consistent form for Manchester United, as a good inspiration for Szczesny.
He explained: "Look at David de Gea at Manchester United, that's exactly what he has done. He had a wobble but was mentally strong and bounced back and now everyone is rightly praising him for being a great goalkeeper."
Arsenal are currently fifth in the table, and face a tough fight to qualify for the Champions League. The defence was yet again brought into question this season, and though Szczesny has been inconsistent, Wenger has so far backed his stopper when the criticism has gotten too loud.
"Making 100 appearances is a huge credit to him, something absolutely fantastic and shows he has a great future," he said this week.
"What is happening to him at the moment is just a normal process of any career.
"We had Jens Lehmann, David Seaman, they had their blips and their periods where they were less good, even when they were more experienced than Wojciech."