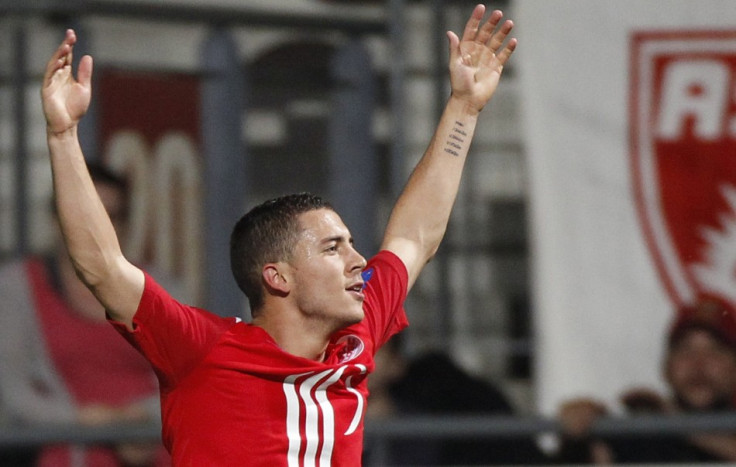 Arsenal have been dealt a huge blow in their purported efforts to sign Belgian wonderkid Eden Hazard, after Lille president Michel Seydoux slapped an astonishing £43 million valuation on the midfielder.
The 20-year-old has been perpetually linked with a move to a host of Europe's top clubs with Arsenal boss Arsene Wenger amongst the main protagonists for the winger.
Arsenal have been monitoring Hazard for the best part of two-years and although Lille confirmed a willingness to sell a player widely deemed one of the brightest young talents in world football, their star asset comes with a typically premium price tag.
"The price is 50million euros - and we'd like to make that clear in advance." Lille president Michel Seydoux said of rumoured Arsenal target Eden Hazard.
"We are at a stage when the club is having discussions about what to do. It depends on the offers we get.
"Nobody is unsellable. We would be able to look for replacements with the money we would receive."
Although Arsenal have maintained a long term interest in Hazard, Real Madrid, Manchester City and Inter Milan have also been credited as potential suitors and their superior financial clout has given them the edge over Wenger's well run club.