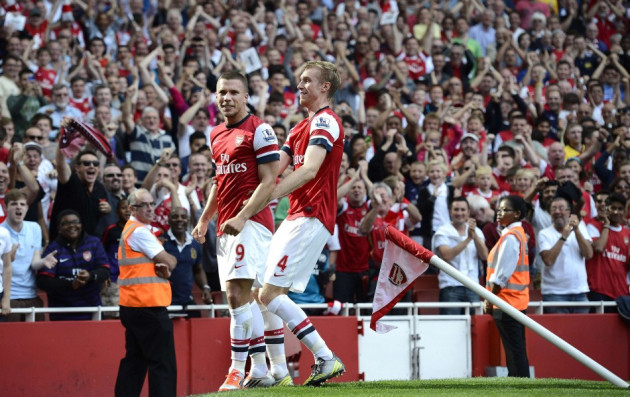 Arsenal have published financial reports for the year ending 31 May, 2012. The statements indicate a slight fall in turnovers and operating profits, despite increased revenue, as a result of the increase in player wages. However, the drop is negligible and the club continues to be one of very few in the Premier League to actually report positive figures and this indicates the Gunners are well placed to oversee the start of UEFA's Financial Fair Play (FFP) regulations.
The figures in brief are:
Group turnover - £243m (down from £255.7m in 2011)
Football revenues - £235.3m (up from £225.4m in 2011)

Commercial activities contributed £5.6m to this growth

Operating profit (before exceptional costs, depreciation and player trading) from Arsenal FC - £32.3m (down from £45.8m in 2011)
Cash and bank balances - £153.6m (down from £160.2m in 2011)
Overall debt - £98.9m (up from £97.8m in 2011)
Click here for the full report
"We have invested in the team and in the Club's infrastructure as a whole and this will continue. UEFA's new financial regulations have added a further emphasis to the need for a sound financial model," Peter Hill-Wood said, adding, "That is why our activities to increase revenue are important. Increased revenues allow us to continue to be competitive and to keep pace with the ever present cost pressures in the game."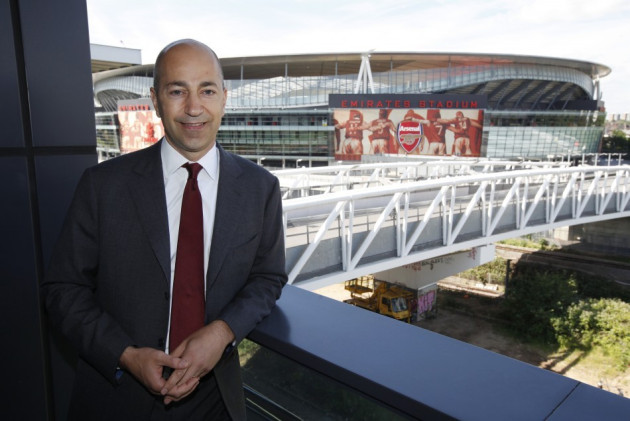 "Clubs, fans and other stakeholders in the game are demanding a more rational financial approach and this reinforces our conviction that our Club is strongly placed to succeed over the long term. We have qualified for the Champions League for the 15th season in a row whilst off the pitch we have a business strategy and infrastructure that is helping us to grow our revenues," the club's chief executive, Ivan Gazidis, explained, adding, "This revenue growth will provide sustainable funds for future investment in the team whilst keeping within the UEFA Financial Fair Play requirements. We can and will forge our own path to success."
Despite Hill-Wood and Gazidis' stressing on the need to ensure a solid commercial revenue stream (and admitting the importance of such a measure), Arsenal fans are more likely to be concerned by the club's failure to balance financial prudence with sporting success, particularly if the board is sitting on over £150m in cash. More worryingly, the cash reserves figure does not include money gained from the sale of striker Robin van Persie and midfielder Alex Song, which is likely to add something in the region of £40m to the bank account.
Gazidis also spoke about increased revenue streams, highlighting music concerts (the three Coldplay concerts at the Emirates and a 1 June date for American band Green Day), development of retail brands and new deals with Bharti Airtel (one of the world's leading mobile operators) and Malta Guinness (a brand of the Diageo group).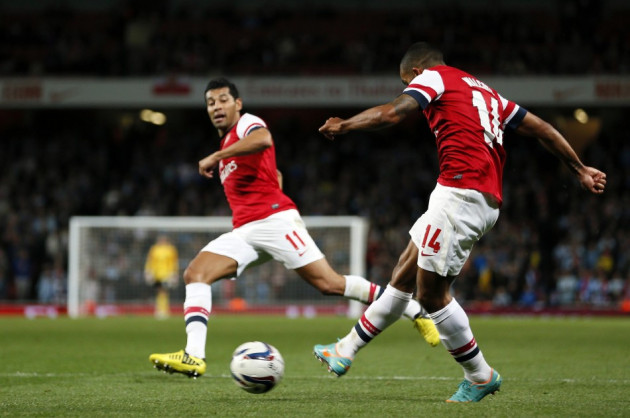 The fact the Gunners are cash-rich is undoubtedly excellent news; it wasn't a secret... but it is good news. The increase in revenue, both footballing and commercial (property revenues too have gone up). The Group's pre-tax profit, in fact, has jumped from £14.8m last year to £36.6m this year... an enormous leap in these troubled times. However, all that joy is offset by, once again, the fact Arsenal have gone another season without a trophy.
Wenger has signed, compared to his standards, extensively this season, with Olivier Giroud, Lukas Podolski and Santi Cazorla all making their way to the Emirates (that has also led to the wage bill going up but the offloading of Robin van Persie and Alex Song should cover that). However, all of those signings will come to naught if, once again, an established Gunner - Theo Walcott this time - leaves the club because of the club's unwillingness to negotiate outside of financial comfort zones. The fact French defender Bacary Sagna is also nearing the end of his contract and has yet to begin discussions is another troubling point.
Ticket prices were also touched upon, with notice that matchday revenue had risen to £95.2m from £93.1m last year. The fact the club has once again raised prices should mean an even larger sum of money will come from this department. Clearly... money is not a problem for Arsenal.
In terms of expenses, the highest outflow, as expected, was the wage bill. Player salaries have risen from £124.4m in 2011 to £143.4m for 2012 and represents 60.9 percent of total revenues (up from 55.2 percent last season).