Arsenal have had their worst ever start to a Premier League season, with only 21 points after 15 games. The Gunners are 10th in the league, with Stoke City, West Ham and Fulham all above the Emirates outfit. Worse still, the weekend defeat to Swansea City (0-2 at home) was marked by a poor display from the players and the crowd chanting slogans against manager Arsene Wenger.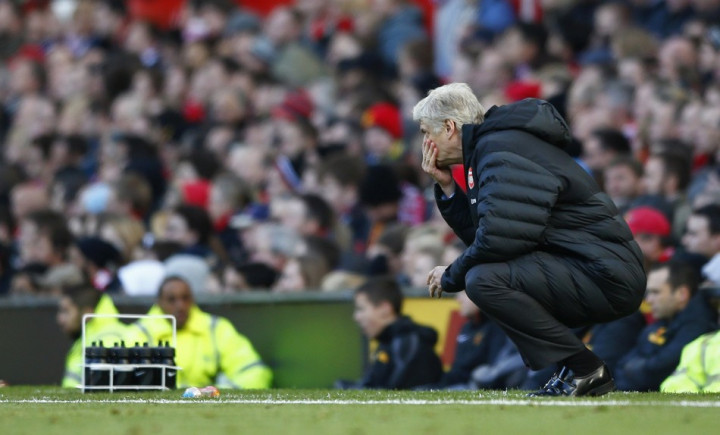 And Wenger and the club's chief executive, Ivan Gazidis, are already fighting a rearguard action, defending club policies and financial measures against fan criticism. Unfortunately for them, their cause is unlikely to be helped by comments from the club's chief commercial officer, Tom Fox.
"Arsenal Football Club is not only about winning. We have a large and engaged fan-base around the world who want to feel as if they belong to the club, and want to feel proud to belong to the club. That's my primary business," Fox explained.
Fox believes the Arsenal brand remains as strong as ever, despite the poor domestic form and the fact the club has not won a trophy in seven seasons. And he added that fans should be happy with the fact the club develops and trains younger players.
"When they see that we can attract - even though we haven't won a trophy in seven years -one of the top global brands in the world [Arsenal recently announced a club record £150m sponsorship deal with Emirates] for the type of money and financial commitment they're making, that makes our fans feel proud. So our brand is defined by more than winning. Football can be a fairly mercenary commercial environment. Football clubs go into the market and they really do business with whoever wants to pay them the most money. By the time this current shirt deal expires with Emirates, they would have been on our shirt for 13 years. That says a lot about how we run the football club and what's important to us as a football club," he stressed.