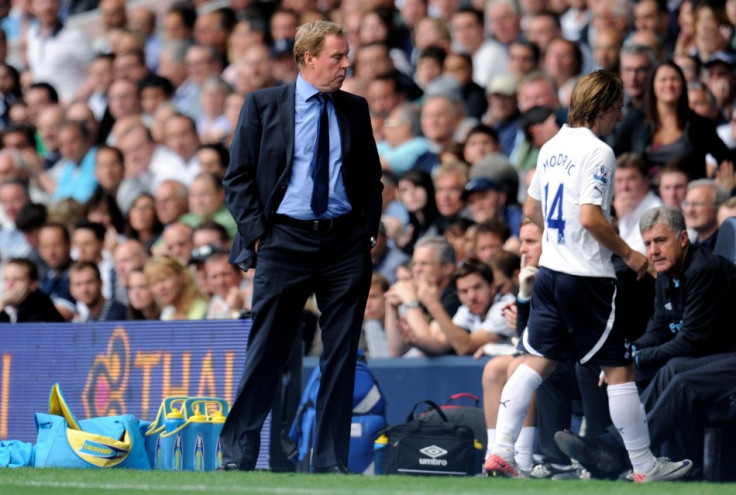 Arsenal legend Paul Merson has praised Tottenham Hotspur boss Harry Redknapp as one of the best managers he ever played under during his stellar career.
The current Tottenham Hotspur chief signed the aforementioned Arsenal hero during his tenure at Portsmouth boss, and Merson, who won the league title with the Gunners in the 1989 and 1991 seasons under George Graham, suggests Redknapp's reputation as a "wheeler-dealer" belies his brilliance as a manager.
Redknapp, who will be back in Tottenham Hotspur's dugout for Spurs Premier League game against Aston Villa tonight, signed Merson on a free transfer in August 2002, after the controversial former Arsenal midfielder left Villa Park. The ex-England international was subsequently the catalyst to Portsmouth's promotion that season, and he believes Tottenham will enjoy having their manager back on the bench following his recent absence.
"People always underestimate how shrewd Harry Redknapp is." The Arsenal hero told skysports.com.
"They see him as a "wheeler-dealer", but tactically he's as good as any manager I've played under.
"He knows the game inside out and he will definitely be missed if he's not on the bench on Monday."
Redknapp underwent heart surgery earlier this month and has missed Tottenham's last two games, but on Sunday confirmed his intention to back in the dugout for Monday night's match.
"I feel fine, I've got more energy than I had before. I'll be on the bench for sure," he told Sky Sports News.
"Sometimes you don't realise there's something wrong. I feel better than I did three weeks ago.
"I can handle the stress of a football match. I've been used to doing it for so long now that I'm sure I won't have a problem. If I keel over, the doctors will be right behind me, I'm sure."