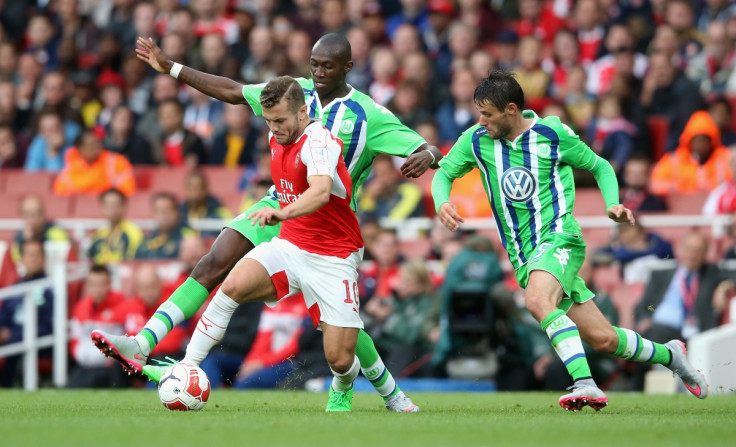 Jack Wilshere's contract talks with Arsenal have hit a wall following the 24-year-old's latest transgression, which saw him being reprimanded by police for a night out at a London pub. The midfielder has not played a single match all season and the Gunners management were hoping that he would be more interested in getting back to full fitness than indulging in off-the-pitch activities, which brings shame to the club.
The Sun reports that Arsene Wenger has told off the midfielder, who faces losing a week's wages following his latest indiscretion. Wilshere is currently back in training and should be available to feature in Arsenal's U21 game against Newcastle on Friday (8 April).
The player has only two years left in his current deal and has previously been linked with a move to Manchester City. However, Wenger had previously rubbished any rumours linking him with a move out of the club but his latest act of ill judgement might force Wenger to re-think his stance and consider letting his contract run for at least another season before thinking of an extension.
Meanwhile, Roy Hodgson has revealed that he would consider Wilshere for the England squad travelling to the European Championships in France, should the midfielder be fit. The England manager is a huge fan of the player, who won four consecutive man of the match awards in his four outings during England's qualification run for the Euros last year.
However, not everyone is too pleased with Hodgson's decision to stick with Wilshere, as Ray Parlour came out saying the midfielder has to prove his fitness beyond doubt for him to be considered for selection in the England squad. A lot of England players by the likes of Danny Drinkwater from the Leicester City team have also staked their claim to be chosen ahead of Wilshere for their performance over the course of the season.