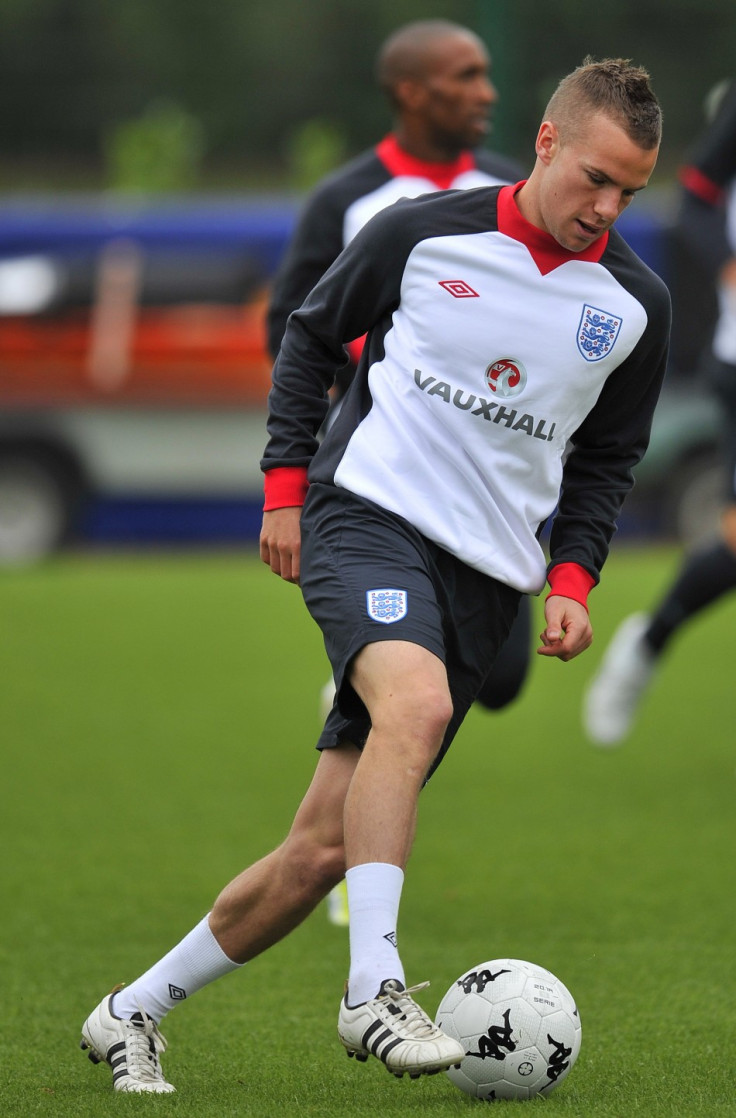 Manchester United midfielder Tom Cleverley and Arsenal star Jack Wilshere would both be part of Fabio Capello's squad this week were it not for injuries, and according to Ian Wright, it is a measure of the strength in depth of the current England side that no one is talking about two of the Premier League's brightest young talents.
A host of gifted young players have made an impression on the England squad over the international fortnight, most notably Everton's Jack Rodwell, Tottenham Hotspur's Kyle Walker, and Manchester United duo Phil Jones and Danny Welbeck, but Wright suggests Cleverley and the aforementioned Arsenal playmaker would be at the forefront of the emerging group, were they not currently absent through injury.
Cleverley has made a hugely encouraging start to life as a fully-fledged first team member at Manchester United; so much so Sir Alex Ferguson has inevitably missed the 22-year-old during his recent hiatus with injury, and Wright suggests the midfielder and the sorely missed Arsenal youngster Jack Wilshere would add to an already saturated pool of precocious young talent currently thriving for the senior national side.
The former Arsenal forward suggests it is a measure of England's rude health that the Manchester United and Emirates youngsters have barely been mentioned following Saturday's victory over Spain and ahead of their friendly against Sweden on Tuesday evening, but the charismatic Highbury hero suggests the duo are very much in the frame for next summer's European Championships.
"I must say the omens for the future do look good with such a wealth of youngsters making the step up. " Wright told The Sun.
"And don't forget we've not even mentioned the likes of Tom Cleverley and, in particular, Jack Wilshere who have done superbly well so far.
"Cleverley has been unlucky to get crocked, because he'd definitely have figured against Spain, while Jack's own injuries could actually turn into a blessing for Arsenal and England."
Despite the emergence of a seemingly technically gifted generation of young English players, Wright believes there must a healthy dose of realism to accompany their gradual steps in international football.
He continued: "It's one thing showing you can cope in the Premier League but it's another thing entirely to do so when you've got big games, big atmospheres and big pressure every week.
"These lads have taken that in their stride and really look capable of handing it all.
"But don't let's start believing we can take on anyone at football and beat them - it has to be on our terms.
"We're not going to outplay the likes of Spain, Brazil and Germany in serious competition, because that's just not the English way. We're not a team who will take a dozen passes to reach halfway, carve a side open and walk it into the net."
He concluded: "If this crop do carry on making such strides, then of course there will come a time when we will rightfully feel we are a nation to be feared once more.
"Yet, for now, I'd prefer to see this used as a foundation, a springboard for the promise of better times ahead."