Former Arsenal Defender: Liverpool Will Let Suarez Go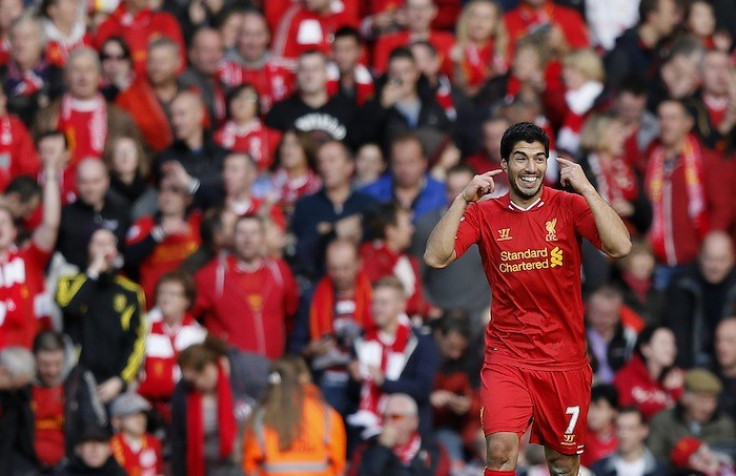 Arsenal legend Martin Keown believes that Liverpool will let Luis Suarez go if they do not feel they can match the player's ambition.
Arsene Wenger's pursuit of Suarez was highly documented but as the club placed two bids for the Uruguay international Brendan Rodgers held his ground and now the hitman is starring once again in the Premier League.
Arsenal are currently at the top of the table but Liverpool have also had a successful season so far, though Keown still believes they won't be able to offer Suarez the serious challenge for trophies that he desires.
"I can't help but think that if he'd gone to Arsenal over the summer the league would have been sewn up by Christmas," he said in a Twitter Q&A. "Last night his grin was as big as I've ever seen it.
"He's enjoying what he's achieving. He's selfish but the best strikers are. If he carries on doing what he's doing, he might have to move to find success but I think he'd leave with Liverpool's blessing."
The Gunners are reportedly considering making another bid for Suarez in January but the side's hopes may have been dashed after the 26 year old confirmed this week he would remain at Liverpool until the end of the season.
And it would appear that his future depends entirely on whether the Reds qualify for Champions League football this season after pushing for a move last summer on the grounds that they could offer no European football.
Arsenal have certainly not been lacking in front of the net but Wenger will be concerned by the over-reliance on Olivier Giroud up front this season. The manager heaped praise on Nicklas Bendtner this week after he scored his first league goal for Arsenal since 2010 but the Denmark international has made it clear on a number of occasions that he wants to leave in January.
With that in mind, should Suarez not want to leave Liverpool in the winter Wenger might look elsewhere for reinforcements.
© Copyright IBTimes 2023. All rights reserved.