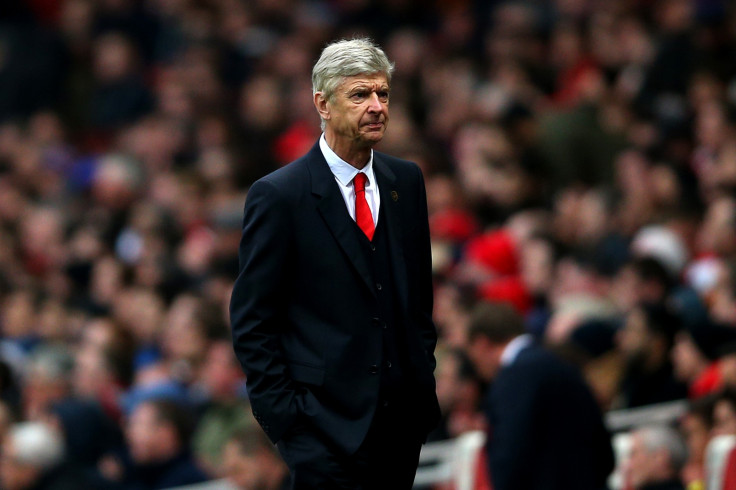 Arsenal manager Arsene Wenger says he is constantly striving to strike a balance between signing younger and experienced players in the transfer market.
The Gunners have the fifth youngest squad in the Premier League, with Newcastle United, Manchester United, Southampton and Liverpool the only teams with a lower average age among their respective rosters.
Wenger's strategy in the transfer window has been regularly scrutinised amid Arsenal's run without staging a genuine challenge for the Premier League title, with the Frenchmen often prone to signing younger players over those more tried and tested.
The additions of Mesut Ozil and Alexis Sanchez in the past two transfer windows represents two rare marquee signings made by Arsenal, and represents a change of approach for the North London club.
But Wenger insists he is regularly trying to balance having experienced players in his squad while investing in the future and has ruled out ever signing a player of 30 years of age or above.
"You want to do both," the Arsenal boss explained. "Yes of course it is possible. We signed players like Sanchez and Ozil, 25 and 26, and that is a good age to perform now.
"We have as well players like Bellerin and Chambers who are 20. So we have both. The financial potential should allow you to combine both. Look, what's important is that we give a chance to the young players. We want to maintain that.
"For years you could say to me: 'you have no choice you have to play them' - but we want to maintain that. It's part of the DNA of the club to give a chance to young players.
"When all your main players get close to 30, you can't buy a 30 year old player. You have to buy a player who is 22 or 23, because if you buy another player of 30 they all [finish their careers] together."