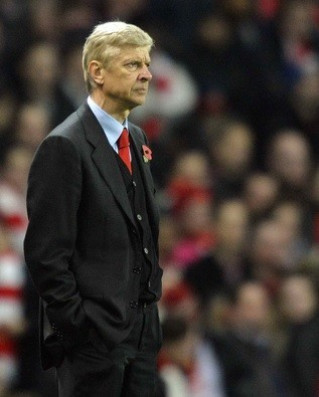 Arsene Wenger believes that France's World Cup qualification can have a positive effect on Arsenal.
The Blues came back from being two goals down in the first leg to win the tie 3-2 on aggregate after an immense performance at home in the return fixture.
France, who have featured in every major competition since 1994, were on the brink of a major setback after the first leg but the team showed great desire and determination to come back into the game, something which has pleased Wenger no end.
The Frenchman believes that this result will have a positive effect on the likes of Olivier Giroud, Bacary Sagna and Laurent Koscielny who were all part of the squad.
Koscielny won't have fond memories of the tie given that he was sent off in the first game and also gave away a penalty which secured their second goal and ultimately the game.
However, the euphoria surrounding their qualification will banish any negativity that arose from the fixture and the 64-year-old insists that it will help them as they enter a busy period in the fixture list.
"That is the problem of course but still, you want overall the players to be in a positive mood, to have a good self-esteem, and that of course comes by thinking you have the job done," Wenger told www.arsenal.com
"I have a smile on my face because first it was a relief [for France] to go through. You have to give credit to Ukraine, they were unlucky, a little bit, because they got a man sent off and they conceded an offside goal. Overall you could not forget that Ukraine gave a fantastic resistance.
"It's positive for France because it was a big relief and the country needed it.There is a lot of unrest between the French national team and the country, since South Africa [at the 2010 World Cup], and that they could turn a situation like that in a positive way will help people to love the national team again," he concluded.