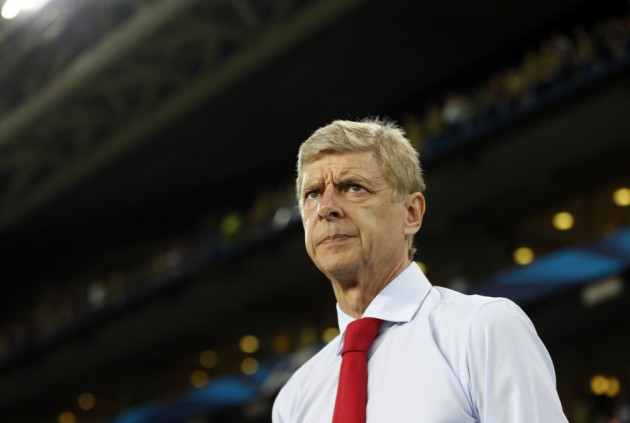 Arsene Wenger believes that the familiarity among players has played a major role in the improvement of their defence this season.
The Gunners have kept their third clean sheet in the Premier League and have conceded only six goals since their opening day fiasco against Aston Villa. Their 2-0 win over Liverpool takes them up to 25 points, five points above Chelsea at the top of the table. The win will come as a major boost for the Gunners who had been written off after their home defeats to Borussia Dortmund in the Champions League and to Chelsea in the Capital One Cup, both at the Emirates.
The Gunners have tougher tests to follow, with trips to Dortmund and Manchester United and a win on both occasions will announce their arrival not only as the top contenders in the Premier League, but as the dark horses in the race for the Champions League. Wenger insists that their defensive security has had a major part to play in their upsurge but the Frenchman has to cut out unforced errors from his side's system, which may prove costly against bigger teams, as was evident in how they conceded the winner against Dortmund in their last encounter.
"First of all players know each other better, the players have improved individually and collectively as well because we work with each other. Tactically we dealt well with what Liverpool offered us today in the first half. We stopped them from playing and overall we are defensively a better team," Wenger told www.arsenal.com.
The Frenchman believes that they need to keep this momentum going if they have to have a serious chance of mounting a challenge for the title and eventually winning it. The result against Liverpool is a step in the right direction which should see the Gunners stay on top of the league, irrespective of what happens at Old Trafford.
"I am always confident, but of course there is a long way to go. Today was an important win for the team, for the club, and overall nobody would dispute that we deserved to win this game. It was vital to win, I said that before the game and I don't change my mind, because had we not won people would say 'yes, Arsenal at home they cannot win the big games'. It is done, in a convincing way. We had a good solidarity, a good focus, and I believe we have plenty of other big games coming up and this will help us deal well with them," Wenger concluded.