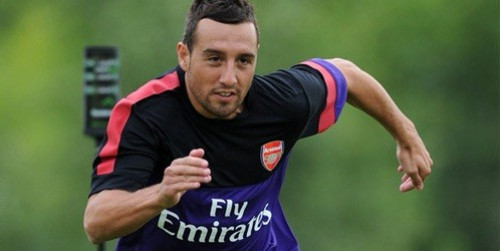 Former Tottenham Hotspur boss Harry Redknapp feels that Arsenal made the best signing of the summer among Premier League clubs, by snapping up Spain midfielder Santi Cazorla.
The 27 year old joined the Gunners from La Liga outfit Malaga for around £15m and has gone on to impress pundits and fans, with some stand-out performances in the English top flight so far.
Redknapp says in Cazorla, Arsenal have found the ideal replacement for his compatriot and international teammate Cesc Fabregas, who left for Barcelona last summer.
"Cazorla is a superb footballer and I think Arsenal have got a real diamond. However much they got for Cesc Fabregas, £40m or whatever it was, they have managed to replace him for less than half the money," The Sun quoted Redknapp.
"I am a huge fan of Cesc, but I honestly don't think there is anything between the two of them. They're both top Spanish internationals - and Cazorla will be a truly great signing for the Gunners. Probably the best one any side made this summer, in my opinion," the 65-year-old pointed out.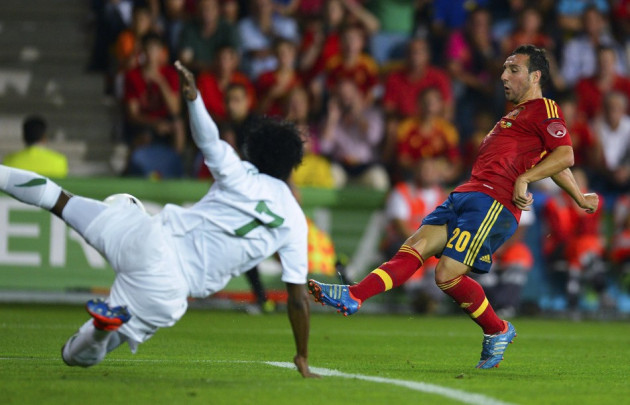 Redknapp also revealed that he has been an admirer of Cazorla for some time now and wanted to sign the playmaker, while he was in charge of Tottenham.
"He first really caught my eye a couple of years ago in a pre-season game, when he was still with Villarreal. They came to Tottenham for a pre-season game and he absolutely ran the show - he was fantastic. I really wanted him at White Hart Lane after that and he was always top of my list to bring to Spurs, but we never managed it," Redknapp added.
Gibbs Expects Tough Olympiacos Test
Arsenal wing-back Kieran Gibbs says the Gunners are expecting a tough challenge, when they welcome Greek champions Olympiacos to Ashburton Grove for their second group-stage match in this year's Champions League.
Arsene Wenger's side got off to a winning start in Europe with an away win against Montpellier last month.
"We know Olympiacos are going to be a difficult test. We've had a good start in the Champions League with the win in Montpellier, so it's important that we're at home, we get another win and we can put ourselves on the front foot to finish top of the group," the club website quoted Gibbs.