Arsenal striker Lukas Podolski is the latest Gunner to demand a central striking role at the Emirates. The 27 year old German international is a summer signing at the north London club and has already established himself as an integral part of the Gunners' first team, with 4 goals from 14 appearances, all of which were from out on the left flank.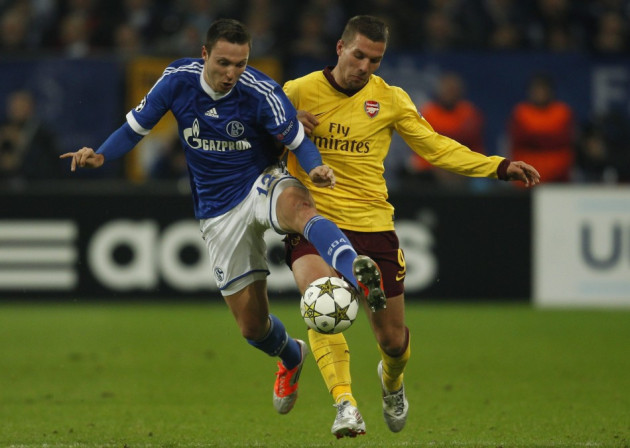 The German signed from second division German side FC Koln at the same time as Spain's Santi Cazorla and France's Olivier Giroud. The trio were meant to be a collective replacement for the outbound captain Robin van Persie. However, while Podolski and Cazorla have done well since transferring to the Premier League, 25 year old Giroud has struggled to find the goal-scoring from he showed at French champions Montpellier. The striker has shown some signs of revival in recent games, with two goals in his last three appearances but his overall return of four from 16, as a centre forward, is still poor.
"I'd rather play as a central attacker. On the left I have to do a lot of defensive work, constantly running up and down. I am not a classical winger," Podolski explained after the 2-2 Champions League group stage draw against Schalke in Germany, swiftly adding, "I am getting along well, for sure, but I demand more of myself - I want to play even better."
On its own, Podolski's plea for a striker's role may not bother Arsene Wenger too much. However, the fact the north London club is also fielding a request from 23 year old England international Theo Walcott to play as a striker, may complicate matters.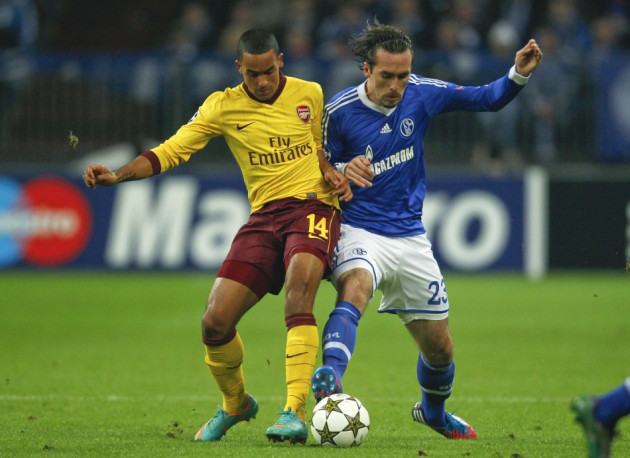 Walcott is in the final year of his contract and although talks are ongoing, reports indicated Wenger's earlier unwillingness to give the player a striker's role could lead to him leaving the club. That unwillingness may have disappeared, though, with Walcott's hat-trick in the 7-5 comeback win over Reading in the Capital One Cup. After the game, Wenger admitted he had thought about playing Walcott as a striker and claimed, in fact, that was his plan all along.
Meanwhile, England midfielder Jack Wilshere admitted to being disappointed at having to sit out the league visit of Fulham this weekend. The 20 year old serves a suspension for a red card in the last league game, against Manchester United.