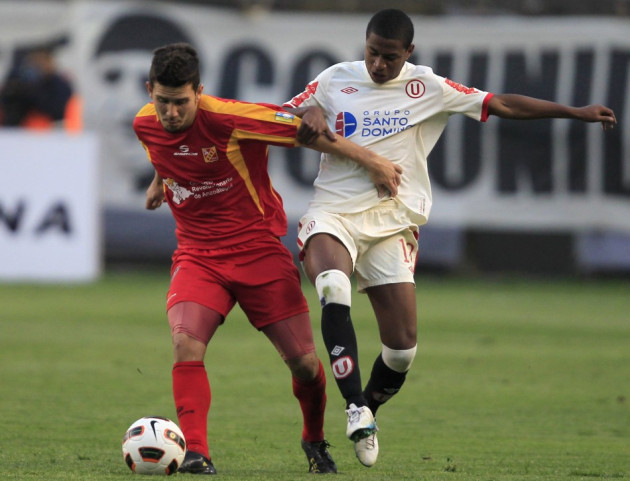 Arsene Wenger has rekindled his interest in Peruvian starlet Andy Polo after the player indicated he will only move to a club where he is guaranteed first-team football.
The Peruvian striker, labelled "the new Aguero" by local media, has been linked with a move to the Emirates Stadium as well as Real Madrid.
Earlier this month, Madrid looked to have beaten Arsenal to the 17-year-old's signature after he expressed an interest in a move to La Liga.
However, Wenger will be encouraged by Polo's latest comments that he wants to move to a club where he will play week-in, week-out.
The Arsenal manager has built his reputation on nurturing the deployment of young players like Jack Wilshire, Theo Walcott and Alex Oxlade-Chamberlain and he will keep a close eye on developments in Peru.
"Spain seems to me a great league. Real Madrid is a possibility but I know I should take it step by step.
"But I have to be realistic and join a team that can give me a chance to show my football. I'm very happy because I think I will be sold to a European team but I am waiting for confirmation from my agent."
The Arsenal target, previously compared to Jefferson Farfan, has scored three goals in 16 appearances for Deportes this season.