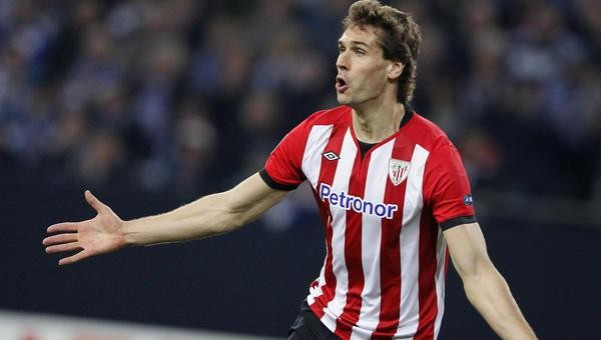 When Arsenal signed Lukas Podolski and Olivier Giroud this summer it seemed as though Arsene Wenger had suitably filled the sizeable void left by Robin van Persie.
However, the Gunners continue to be linked with an array of striker from across Europe, with the Telegraph recently reporting that Wenger had told his scouts to look out for new attacking options over the coming months.
There is a growing belief at Arsenal that this side is capable of challenging the likes of Manchester City, Chelsea and Manchester United for the Premier League title. Another striker could perhaps make all the difference when it comes down to the crunch fixtures at the end of the season.
Last year it was the extra firepower of Manchester City that really counted as manager Roberto Mancini could call upon Sergio Aguero, Mario Balotelli, Edin Dzeko and Carlos Tevez [the Argentinean eventually played a crucial role towards the end of the season after his self-imposed hiatus].
Manchester United manager Sir Alex Ferguson also decided he needed another striker and raided Arsenal for the Premier League's top goalscorer in Van Persie.
So what of the strikers who are currently being linked with Arsenal? Three of the strongest candidates are all Spain internationals who have proven their ability in La Liga for some time.
It is no wonder that Wenger is looking to Spain for a potential new striker after seeing Santi Cazorla take to the Premier League with ease. His touch of class has been lauded by many and he will know the quality each striker possesses.
The three forwards in question are Fernando Llorente of Athletic Bilbao, Roberto Soldado of Valencia and Atletico Madrid's Adrian Lopez. Below we look at the strengths of each player and try to judge who would be the best fit at Arsenal.
Llorente: The 27-year-old has long been linked with a move away from Spain and has now entered the final 12 months of his contract after refusing to sign a new contract. Born in the Basque city of Pamplona he is a legend at Bilbao after spending his entire senior career at the club. His 6ft 5" frame is a far cry from the typical Spanish player and he has often been compared to the typical English centre-forward.
In recent seasons he has flourished, scoring 91 goals in his last five seasons and helping Bilbao reach two Spanish Cup finals and the Europa League final last season. When handed the opportunity to play for Spain he has never disappointed and has seven goals in his limited appearances. Perhaps similar to Giroud, he would perfectly suit the 4-3-3 system that Arsenal currently employ.
Adrian: Perhaps the least well known of the trio, the 24-year-old begun his club career at Oviedo before joining Deportivo La Coruna where he made his name. Loan spells at Malaga and Alaves demonstrated his ability but he was far from prolific. In fact for a striker his record in front of goal is less than impressive. In close to 200 league games he has scored just 30 goals.
Yet there is far more to his play as proven with the success of Madrid last season as Adrian replaced Jose Reyes in the side and helped the club win the Europa League. It was this competition which highlighted his talent as he found his golden touch, scoring 11 goals in 18 games. He has managed to force his way into the Spain squad of late and would make be a valuable asset to Arsenal. Perhaps unlikely to be a regular starter, his ability from the bench could make him a valuable potion.
Soldado: The sort of striker who needs very few opportunities to find the back of the net. Soldado was prolific while playing for the Real Madrid B team but was unable to force his way into a side with so many Galaticos. At Getafe he scored 33 goals in two seasons, before replacing David Villa at Valencia and firing 52 goals in two years.
A natural finisher who scores with both feet and head, Soldado is another who has impressed when handed the chance to represent Spain - his hat-trick earlier this year taking his tally to four goals in six games. A very different player to the current crop at Arsenal, he likes to play a central role and is a genuine goal poacher.
Of the three players mentioned Soldado appears the most different from the current options. Llorente is similar to both Giroud and Marouane Chamalkh, while Adrian is a neat and intricate player who lacks a clinical nature.
Soldado is a poacher, one which could change a tight game should he be introduced from the bench. However, the decision is Wenger's and we wait with baited breath to see whether he decides to strengthen his squad in January.