Arsenal Team Up With Huawei To Launch Gunners-Branded Smartphone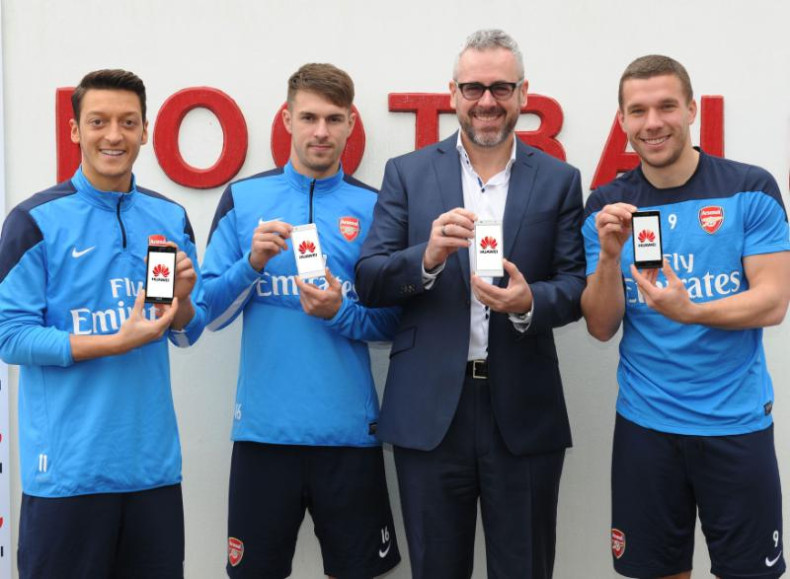 An Arsenal-branded smartphone built by Chinese company Huawei will go on sale in time for the new season.
The phone, which was originally announced by the Chinese smartphone maker in May, is the company's flagship smartphone and is on sale in over 70 countries around the world.
Arsenal announced in January this year that it had signed a deal with Huawei making it the official smartphone partner of the Premier League club until the end of the 2015/16 season.
The latest step in that partnership is the launch of an Arsenal-branded version of the Ascend P7 with Arsenal's club crest mounted on the rear cover.
Additionally users will be able to chose from a number of specially designed software themes "to fit any mood including bespoke Arsenal menus."
"The Arsenal Edition P7 also includes dozens of iconic Arsenal wallpapers with images from iconic Highbury buildings, scenes of the Emirates by day & night through to celebrations of the 2014 FA Cup win. Finishing touches include a working clock based on the famous Arsenal clock end."
Huawei has also partnered from BBC to pre-load its News, Sports and iPlayer apps on the new smartphone, with the Fifa 14 smartphone game from EA also coming pre-loaded.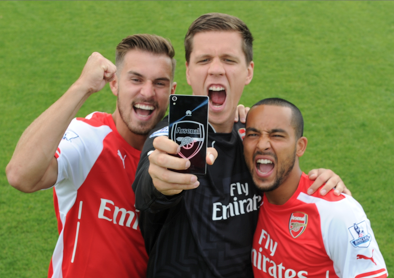 Huawei has launched an Arsenal Edition of its P7 smartphone in time for the new Premier League season
Huawei
Huawei couldn't say when the phone would be going on sale, how much it would cost or how many of the handset would be available.
It also seems that the website to register your interest in getting one of the phones is still not up-and-running.
In the IBTimes UK review of the P7 earlier this year we praised the 5in screen but marked it down for poor performance, a clunky UI and the phone's ability to pick up a lot of scratches in a short space of time.
Some have already pointed out the shortcomings of the phone could be a reflection of Arsenal's prospects in the coming season: