Key Features:
5in screen (1080 x 1920)
6.5mm thick; weights 124g
Emotion UI
8 Megapixel front camera
16GB built-in storage; 2GB RAM
Price as reviewed: £370
Huawei Ascend P7 Review
Huawei is trying to mix it with the big boys.
It is the third biggest smartphone manufacturer in the world but that is built on selling a shed load of low-end, budget phones.
Now the Chinese manufacturer is looking to challenge the likes of Samsung, Sony, LG and HTC at the top end of the Android food chain, beginning that challenge with the Ascend P6 in 2013, and continuing this year with the Ascend P7.
Huawei says it sees the P7 sitting alongside the Samsung Galaxy S5, Sony Xperia Z2 and HTC One M8 and the soon to be announced LG G3 - while undercutting them all on price.
Can it really be as good as it sounds?
---
Ascend P7: Design
---
The Ascend P7 is thin (6.5mm) and lightweight (124g). It uses premium glass and metal materials and certainly doesn't look out of place along side the like of the HTC One (M8) or the iPhone 5s.

The Ascend P7's one design feature is a rounded edge running along the bottom. While it seems like it should make the phone more comfortable to hold, what it does in fact is make it more difficult to use one handed.
I found that the combination of an ultra-thin profile and the slippery, rounded edge meant I couldn't get a decent grip of the phone when using it single-handed.
And slippery is something which crops up again and again when reviewing this phone. I found that no matter what surface I let this phone down on, I had to be vigilant in case if slipped off - which it did many times.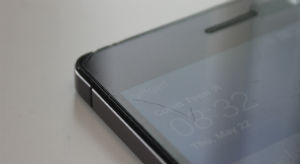 The iPhone suffers from similar problems and this is a major drawback of using an all glass finish.
The phone is said to be covered by Corning's ultra-strong Gorilla Glass on the front, but in my two weeks reviewing the phone I found it developed several scratches on the screen, which isn't a good combination.
Overall the design is slick and sleek but unfortunately at the expense of usability.
---
Ascend P7: Screen
---
The 5in screen on the Ascend P7 is great. The Full HD resolution means it is sharp and crisp and once you have the brightness shoved up sufficiently, it is as good as most on offer from the big boys.
---
Ascend P7: Performance
---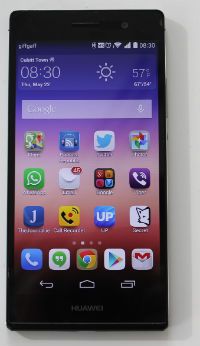 This is where we begin to see some of the possible cost-cutting Huawei has taken to undercut the costs of the other high-end Android smartphones.
The P7 features a quad-core chipset from Chinese manufacturer HiSilicon, which is less well-known and likely cheaper than chips from Qualcomm or Nvidia which are used in the majority of high-end smartphones.
The P7 does come with 2GB of RAM, but I found the performance to be poor and really frustrating. Switching between apps, opening websites, streaming video and playing games were all much slower on the P7 than on any of the flagship devices I've used so far in 2014.
In terms of battery life, the Huawei Ascend P7 is a match for any high end smartphone, giving you a full day plus of typical use, and with its ultra power saving mode switched on, you could eek two days of use from it.
Interestingly the phone also allows you to charge other smartphones or tablets from its battery, though the amount of times this is a practical option will be limited I suspect.
While the performance issues could be as a result of the chipset, they could also be a result of Huawei's proprietary software skin, called Emotion UI.
---
Ascend P7: Software
---
Most manufacturers put a software skin of some sort on top of Android, but whereas Samsung and Sony are looking to scale back the impact of theirs, Huawei's Emotion UI looks to be trying to overhaul Android completely.
The changes include completely redesigned icons (which look a lot like iOS 7), no app drawer which means all your apps appear on your home pages (again like iOS 7) and numerous other changes to the notification menu, settings menu and even a simplified UI for those taking their first step on the smartphone ladder.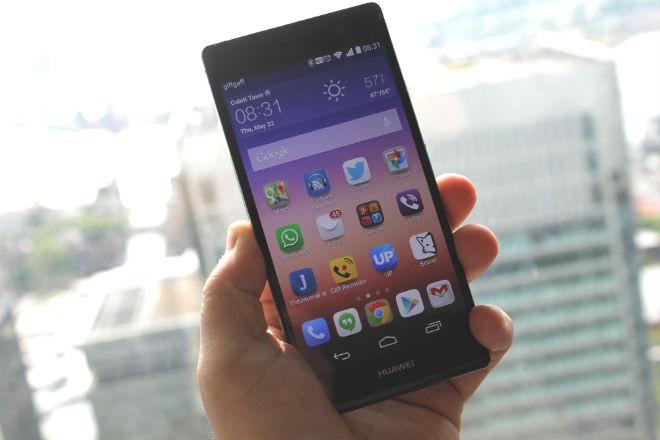 While there are certainly some very nice tweaks to the typical Android system and the redesigned icons do look clean and elegant, there is simply no need for it in my opinion.
It clearly has an impact on performance and with a lesser chipset powering the device, it would have been great to see pure Android running on the P7.
---
Ascend 7: Camera
---
Huawei spent an inordinate about of time at the launch of the P7 talking about the cameras on its new smartphone.
While the 13 megapixel camera with a new Sony lens got a mention, most of the attention was focused on the 8 megapixel front-facing camera which the company says is perfect for those selfies that everyone is taking these days.
Indeed Huawei is trying to cash in on the phenomenon by launching a group selfie mode, also known as....wait for it....a 'groufie'.
Once I'd managed to suppress the bile that was building up in my system after hearing this Frankenstein's monster of the English language, the new mode, which is essentially a panorama mode for the front-facing camera, seemed perfectly fine, though I can't imagine many people ever using it - un-ironically at least.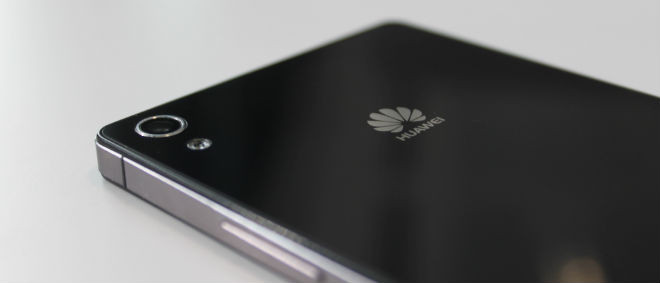 The front-facing camera also has a beautify mode which allows you to erase those wrinkles with the swipe of your finger.
As you would expect from an 8 megapixel sensor, the still and video quality from this front camera is a step up from what most smartphones offer.
The rear camera also offers decent quality though the level of detail and low light performance is lacking when compared to the Xperia Z2 or Lumia 1020.
Huawei has included a nice ultra fast capture system. Double pressing the volume button wakes the phone up and captures an image in up to 1.2 seconds, and it works really well.
---
Ascend P7: Value and Verdict
---
At £370 the Huawei Ascend P7 falls into the category occupied by the Nexus 5 (£300) or the Moto X (£380) rather than the Galaxy S5, iPhone 5s or HTC One (M8) all of which cost north of £500.
The problem is that the Ascend P7 falls between two stools.
On the one hand it tries to challenge the premium smartphones on specs but falls short thanks to poor performance and iffy software.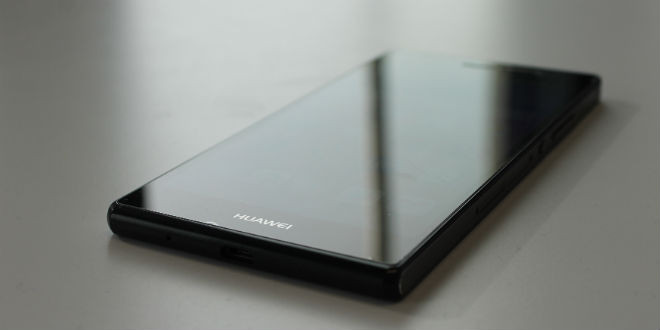 On the other hand it tries to undercut on price, but both the Nexus 5 and the Moto X offer more appealing experiences and unique features which most smartphone users will want.
The Ascend P7 does have some good points (great screen, fast capture camera and some novel software tweaks) but just not enough to make it a must have smartphone.
Scores:
Screen 9/10 – Crisp and sharp. Matches the competition for quality
Camera 8/10 – High-res front facing camera will appeal to some and quick capture mode is great.
Software 7/10 – Emotion UI is just not as good as pure Android so why bother?
Design 7/10 – Looks good but in impractical in use and very slippery
Build quality 8/10 – Picked up a lot of scratches in two weeks' use
Overall 7/10 – Huawei is trying, but it needs to do a lot better to challenge Samsung, HTC, Sony, LG or Apple
The Good:
Quick Capture mode is great
Bright and sharp screen
The Bad:
Poor performance
Software a drawback rather than an addition
Very slippery