Arsenal manager Arsene Wenger will this week hold talks with Theo Walcott to try and convince the winger to put pen to paper on a new contract.
Walcott is now in the final 12 months of his current deal after failing to agree terms over the summer when he was offered a rise to £75,000-a-week.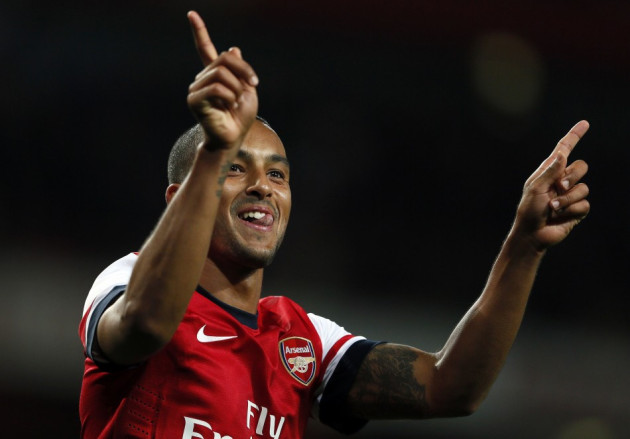 The England international is believed to be holding out for a larger salary and has also vocalised his opinion that he should he handed the opportunity to play as a forward.
His goal against West Ham went some way to proving that he can be a real goal threat, having now scored four goals in nine appearances.
"We are always in touch. He has character Theo. He keeps focused and he wants to show he is 100 per cent professional, and I have a big respect for that attitude," Wenger is quoted as saying in The Mirror.
The long-serving Arsenal boss was also asked whether he believed Walcott wanted to remain at the club, to which he replied: "I think so. But I cannot tell you what he tells me."
Wenger also discussed the possibility of Walcott starting more games as a striker, however, he made it clear that he still believes the 23-year-old can operate as a winger.
"Theo's game is based on movement off the ball, timing and finishing. He can play wide, he can play centre," said Wenger.
"Basically it is not so important. He has improved a lot in his finishing. Even if he plays wide or centre he gets in positions where he can score."
Should contract negotiations fail then the Metro believes that Juventus are leading the chase to sign Walcott when he becomes available on a free transfer at the end of the season.
The Italian champions would be allowed to open talks with Walcott in January and sign him on a pre-contract agreement should he decide that he wants to leave the Emirates.