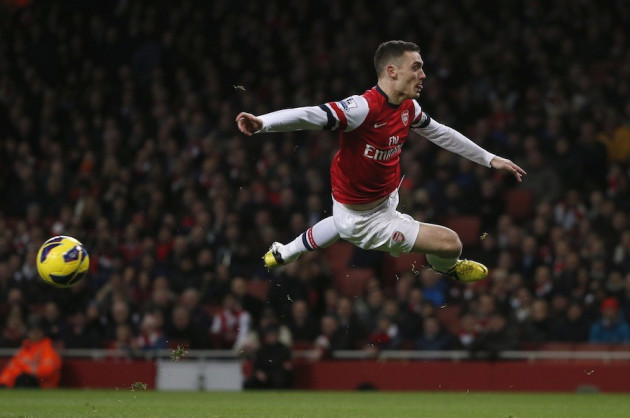 Thomas Vermaelen has revealed that Arsena's defenders are confident that they can bring an end to the superb form of Liverpool's Luis Suarez and Daniel Sturridge as Arsenal host the Merseyside club at the Emirates this weekend.
The two Liverpool strikers have linked up to create a seemingly unstoppable strike force, with the pair scoring 10 goals in the four games they have played together in the Premier League. .
The Reds have had a brilliant start to the current campaign but Vermaelen believes that he knows how to stop to their goal scorers and help Arsenal inflict just a second league defeat on Brendan Rodgers' side.
"We know them from the past. We played a lot against Luis Suárez already, and of course I know him from my time in Ajax," he told reporters.
"Sturridge we played against last season. We know them both, they are playing well and quite dangerous. But now we need to keep going like we did the last couple of weeks."
Arsenal have also had a positive start to the season, despite losing to Aston Villa on the opening day of the season, going on a run of seven wins in eight league matches.
The side are currently at the top of the table and Vermaelen, who has been struggling to get back into the starting line-up this season, believes that the Gunners haven't lost their confidence and should be able to beat a resilient Liverpool side.
"We've had a lot of big games and a defeat shouldn't take our confidence away," he explained. "We need to build on the results we had previously. We have won more games than we lost.
"It's disappointing but we have a big game on Saturday and I am quite confident we can win that game. It's really important to respond quickly. It's good the game is on Saturday, and we can respond to the defeat.
"We are top of the league. We should have a lot of confidence to beat Liverpool."