Jamie Redknapp believes that Michael Dawson and Jan Vertonghen were the deciding factors in the north London derby on Sunday, with the defensive duo protecting Tottenham's lead over Arsenal to give the side a huge advantage.
Tottenham moved back above Chelsea to regain third place in the table and are seven points ahead of Arsenal with 10 games left to play. While the Gunners still face Manchester United before the season comes to an end, Spurs must take on Manchester City and Liverpool but have a less difficult final match than their counterparts who face Newcastle away.
With that in mind, there will no doubt be a few more twists before May. But after putting themselves in the driving seat yesterday, Redknapp believes his old side have shown their strength in defence will make them hard to overhaul.
"I picked four Tottenham defenders and their goalkeeper for my composite north London team last week and I saw nothing to change my mind yesterday," he said in the Mail. "If Michael Dawson and Jan Vertonghen had been playing in red, Arsenal would have won the derby.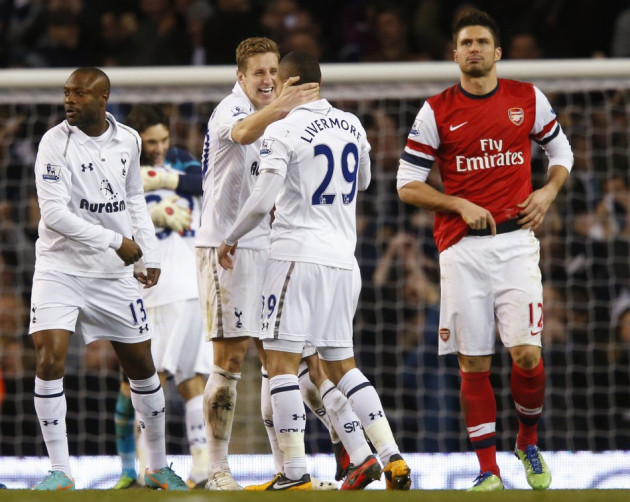 "Spurs are having a lovely run with everything falling their way. They've won back- to-back derbies against West Ham and Arsenal when both results might have been different.
"Now it's Inter Milan home and away and Liverpool in between. Hope Andre Villas-Boas can keep this up."
For Villas-Boas, finishing above old side Chelsea in his first season as Tottenham would certinaly set aside any past criticisms of the manager who was deemed the next 'Special One' during his time at Porto.
Chelsea have a tough run in to the end of the season as well, with the Blues facing Europa League matches during the week and an all-important match-up with Manchester United in both the league and the FA Cup quarter final before their campaign comes to an end.