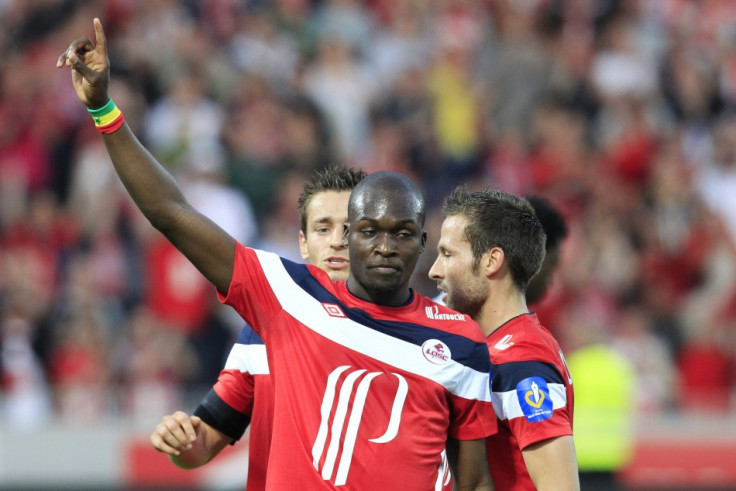 French media outlets are claiming that Moussa Sow will not accept a move to Turkish side Fenerbahce in January, with the Arsenal and Tottenham target hoping for a deal in the Premier League in the summer instead.
L'Equipe is reporting that Sow does not fancy the idea of playing in Turkey, and while English clubs have yet to show interest in the star this transfer window, his representatives believe that a move to the Premier League will be more feasible in June, when a lot more activity is likely to take place.
Lille are also said to be reluctant to sell Sow until the summer, with their pursuit of a replacement in Nolan Roux falling apart after Strade Brest insisted he wouldn't be leaving until the end of the season at least.
Arsenal have long been interested in Sow, and while they dipped into the French market to purchase Gervinho last summer, with Marouane Chamakh threatening to leave the club if his game time doesn't improve, Wenger could be searching for an up-front player yet again if the striker does depart to keep depth in the Gunners squad.
A striker is badly needed for Arsenal right now, with Chamakh and Gervinho both set for the Africa Cup of Nations, and Thierry Henry will serve as good support for Robin van Persie should a deal for the legend go throug. But it will only be on a temporary basis, finishing within two months.
Sow confirmed that he had heard of interest from Arsenal last month, and admitted that he is planning on making a move to England as soon as possible.
"My dream is to play in the Premier League because you progress as a player with the atmosphere, goals and game," he said.
"I watch the games with envy on TV. I desire to play there one day. Arsenal are a big club but we will see."
Tottenham have recently been connected to the star by English media outlets, and while the club aren't necessarily in need of a striker, Harry Redknapp has commented that he would take a player in any position if he felt they could improve the squad.
The Spurs manager even touted Carlos Tevez as a possible target for January, though he was realistic about Tottenham being unable to afford the sharp shooter.
"I like him. He is a great player," Redknapp said. "He is fantastic. A battler, a real talent, but we are not going to be able to get him.
"It's not happening. We are not pursuing it. The chairman won't put the club in trouble for one player. His wages would be astronomical."
Both Arsenal and Tottenham will no doubt continue to monitor Sow's situation at Lille, with summer set as the time that the 25 year old will make his move to England.