Wenger Compares Midfielder to Spurs Legend Hoddle
Arsene Wenger believes he has a modern day Glenn Hoddle in his side this season after another impressive performance from Spanish midfielder Santi Cazorla.
The summer acquisition was at the heart of everything that was good in Arsenal's 3-1 win over West Ham at the weekend, prompting Wenger to compare him with Tottenham legend Hoddle.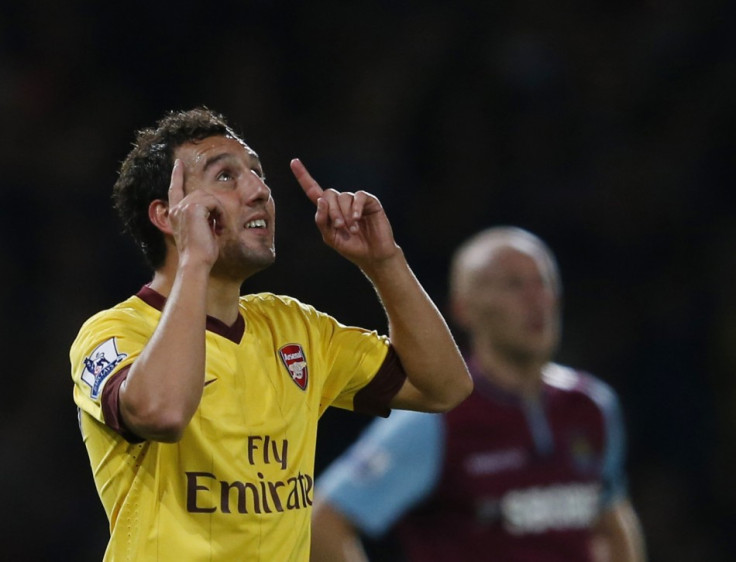 Like the former England international, Cazorla is equally adept with both feet and will even take corners and free-kicks with his, supposedly weaker, left-foot.
"He is right-footed but when you watch him play you don't know," Wenger told The Sun when quizzed on whether he knew which was Cazorla's stronger side. "It shows how important that is in the modern midfield.
"Glenn Hoddle was like that - left-footed, right-footed, you could not say what he was. And Cazorla is, on that front, similar. I don't remember anyone else I have worked with who was as two-footed."
Hoddle has always been held in high esteem by Tottenham fans, but was never truly given a chance to shine on the international stage as he was capped just over 50 times.
Like the Tottenham hero, Cazorla has also been less instrumental while playing for his country, however, this has more to do with the strength Spain have in their midfield.
While he may he not be a regular starter for Spain, it seems he will have a long career at Arsenal as Wenger believes he even brings the best out of the players around him.
"Cazorla makes everybody a better player," stated Wenger.
The diminutive midfielder has certainly impressed since making the move to the Premier League in the summer and has already scored twice, whilst also providing the same number of assists.
He will also be hoping to have an impact in helping the club win some silverware, something Hoddle achieved with Tottenham by winning the UEFA Cup and the FA Cup on two occasions.
It is now seven seasons since Arsenal won a trophy and the fans will hope that Cazorla can be the catalyst to bring success back to the Emirates.
© Copyright IBTimes 2023. All rights reserved.