Martin Keown believes that the workings behind the scenes at Arsenal this summer have been a success so far, despite the fact that the club looks likely to lose captain Robin van Persie before deadline day.
Keown, who played for the Gunners' senior side between 1984-1986 and 1993-2004, has watched alongside fans as the club made early purchases in the transfer window, with Podolski and Giroud both making the move to the Emirates before the Euros had come to an end.
And though Arsenal are hoping to keep hold of van Persie, despite the striker insisting he wants a move away from the club, Keown believes that between Podolski and Giroud, the club have a good start to end their trophyless run.
"Podolski has come in with an incredible amount of experience," Keown told the Arsenal website. "He had a quiet Euros playing in a wide position, so it will be interesting to see where the manager will play him.
"But he is an outstanding player and that is the level of experience we need.
"We have seen Giroud in flashes and it looks like he has got great qualities too. If Wenger is taking him you can be sure he is going to be a top player. So there are lots of plusses."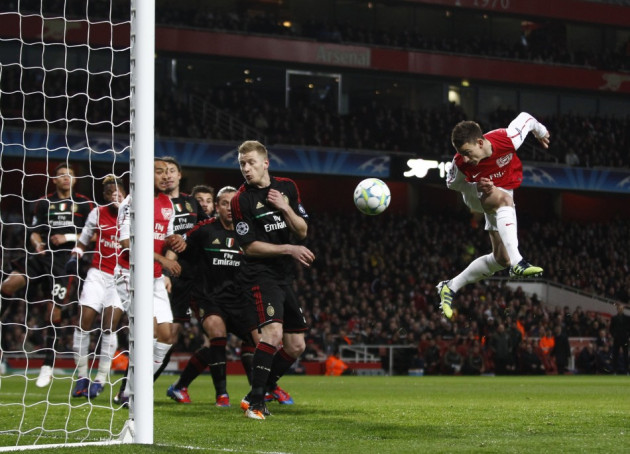 Arsenal haven't just been working on bringing in new faces to the squad; they've also been concentrating on keeping their best players on board as well.
Laurent Koscielny has in particular been a good signing for Arsenal, and the defender committing to the club last week for the long term was yet another good sign of the club's positive direction.
"I think Koscielny is an outstanding player," he said. "He is very nimble on his feet and defensively in a one v one I think he is the best we have."
Keown continued: "Thomas Vermaelen is very powerful and attacks the ball brilliantly alongside him, so I think those two together look like a formidable pair. So it is good news that Koscielny has signed a new contract."
Arsenal are believed to be keen to sign more players before deadline day at the end of the month, and Wenger will no doubt be keen to clear up the van Persie situation as quickly as possible, to avoid the last minute scramble that occurred after Cesc Fabregas and Smair Nasri eventually left last summer.