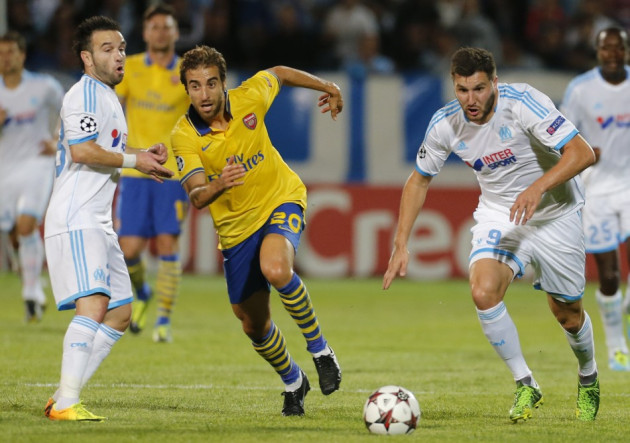 Ray Parlour believes that Mathieu Flamini deserves plenty of plaudits for his efforts with Arsenal after retrunig to the club this summer as the Gunners sit atop the Premier League table.
Flamini sealed a return to north London amidst much fan unrest over Arsene Wenger's apparent refusal to part with any money over the course of the transfer window. His return to the club after being released from AC Milan was met with little fanfare, particularly after the side smashed their transfer record to land Mesut Ozil.
But Flamini has proven to be a very useful member of the Arsenal line-up and much of their success can be contributed to his work in the middle of the park, with Parlour claiming he has been outstanding so far this season.
"The midfield has always been very good, but they were all very similar players," the former Arsenal star explained to Talksport. "The likes of [Santi] Cazorla, [Mikel] Arteta are really good on the ball, but they had no one in there bossing everyone around. Now suddenly Flamini has gone in there and he is starting to pull people around.
"Before he left for AC Milan he was fantastic. Now he is doing a very similar role and giving it to Ozil, Cazorla. He has been a real unsung hero so far.
"These sort of players do their jobs well but go unseen. He has been a really important player that has come into the club and gone on from where he left. He could be the difference this season."
Flamini suffered from a concussion at the weekend and Arsene Wenger confirmed that the Frenchman could be out of action for the side's tough match-up with Dortmund this week.
Wenger told reporters after the side's win over Norwich: "He had concussion. He had double vision, so on the advice of the doctor I took him off because I did not want to take any gamble.
"I don't know if he'll be available for Dortmund, it depends now what the doctors will decide.
"Sometimes they are not allowed to play for five days, it depends how big the concussion was."