Arsenal have come to a preliminary agreement to sign Gonzalo Higuain who is set for a €22 million move to the club as Arsene Wenger flexes his purse strings, according to reports in Spain.
Wenger has reportedly been given a transfer kitty in the vicinity of £70 million for the summer with which to strengthen his squad and make sure they are pushing for trophies next season.
After another season in which Arsenal have not only gone trophyless, but are fighting for a top four spot, the club are reportedly looking at bringing in players who can have an immediate impact as they aim to challenge for the title once more.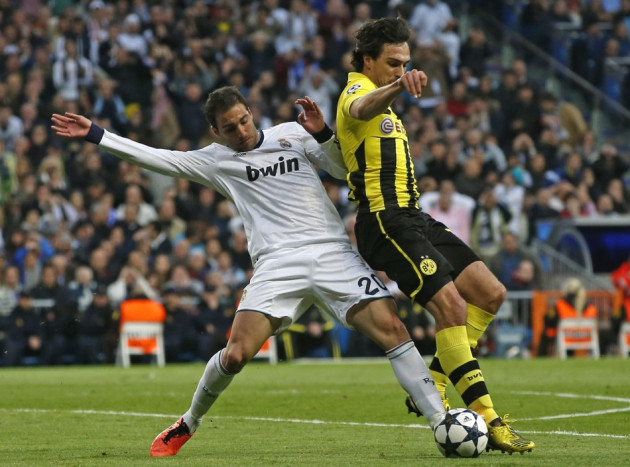 Spanish publication Sport.es claims that the club have already come to an agreement for Higuain to leave Real Madrid in the summer, beating Tottenham and Juventus to the signature of the striker as he looks ahead to a move to England.
In 39 appearances so far for Madrid this season, Higuain has scored 16 times. The 25 year old is believed to be wanting a move to a club that can offer him more regular starts, and the Gunners have made that promise along with a five year deal if the Spanish press is to be believed.
Arsenal will be looking to improve across the park over the summer, and while Olivier Giroud and Lukas Podolski served as apt replacements for the departed Robin van Persie this season, along with Theo Walcott firing regularly, Wenger is aware that he needs to strengthen to compete with the Manchester clubs and Chelsea.
Arsenal have the opportunity to take advantage of the fact that the top three clubs this season will have new managers going into the next, and will be far from stable in their places in the table as a result.
And the purchase of Higuain would no doubt give the Frenchman more options up front, and a depth which Arsenal have often been lacking in the face of their competition in recent years.