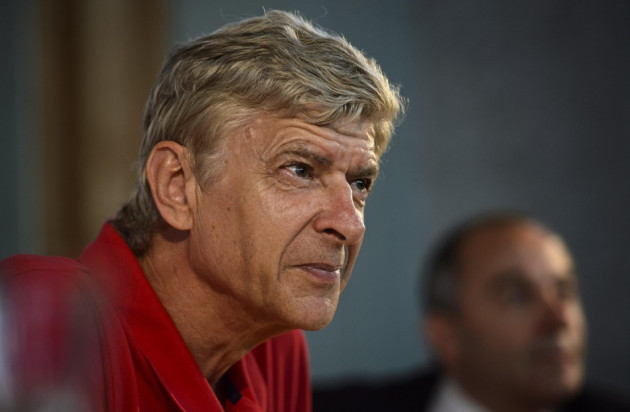 Former Arsenal star David O'Leary does not believe manager Arsene Wenger will resist spending in the summer transfer window despite The Gunners returning to winning ways with an emphatic 3-0 win over Fenerbahce in the Champions League play-off first-leg.
Wenger is yet to spend any money on transfers this summer, a policy which has sparked frustration from supporters who watched Arsenal go down 3-1 against Aston Villa on the opening weekend of the Premier League.
The trip to Istanbul was a potential banana skin for Arsenal with the pressure mounting on Wenger to spend, and O'Leary says the win in Turkey will have changed nothing.
"He knows he has got to buy players," O'Leary told Talksport. "He's a winner and behind the scenes he will be hurting big time. I never thought I'd see Arsenal go eight years without winning anything. That has amazed me a great deal.
"Arsene himself is a winner. He wants to win things. They were celebrating after the Newcastle match last season [when they secured a Champions League place] but he wants more out of Arsenal than that."
While fans are getting concerned that with just 11 days to go until deadline day, O'Leary insists that Wenger is well aware of the situation at hand and will purchase players before 2 September.
"I think he knows he has to buy players," he explained. "I thought they would do well last night. I didn't think they would win 3-0, but I definitely thought they wouldn't get beat and would go through this tie. But he won't be kidded by that.
"I am sure he has seen what Chelsea have done over the weekend and what Manchester City and Manchester United have done and if he is going to challenge those teams again he knows he has got to bring in quality players."