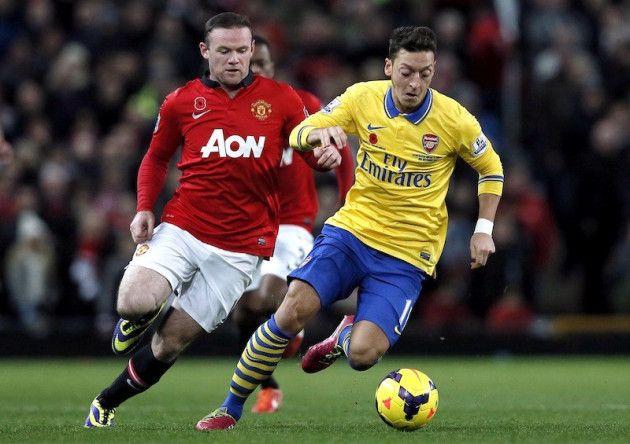 Carlo Ancelotti has joked that Arsenal manager Arsene Wenger needs to buy him dinner for allowing the club to purchase Mesut Ozil and claimed the midfielder needed to leave Real Madrid to make room for Gareth Bale.
There have been plenty of theories as to why Madrid chose to sell Ozil to the Gunners on deadline day with players and pundits expressing shock that the club would willingly let go of such an integral talent.
The Germany international has since been the spark to bring Arsenal back in contention for trophies and as the side sit at the top of both the Premier League and Champions League tables Ancelotti says their success is partly thanks to Madrid's transfer policy.
"Arsenal are doing well, but we helped them of course," he told The Times. "Arsene Wenger has to buy us dinner, as we gave them [Mesut] Ozil! It was my decision."
Ancelotti had been very vocal about the fact that Ozil didn't want to compete for game time at Madrid, telling reporters last week that he had told the midfielder the situation in the summer and his response was 'I'm off'.
And the manager has now elaborated on that somewhat, explaining that Bale's game time was of the upmost importance after paying a world-record price for the former Tottenham winger.
"When we bought Gareth Bale it was difficult to find space for him, and he needs to play," he explained.
Bale has come into his own for Madrid but the side are still behind bitter rivals Barcelona, sitting in third place in the La Liga table six points behind the Catalan giants.
For Arsenal, meanwhile, the future looks particularly bright after the side have gone nearly a decade without silverwear. Their purchase of Ozil smashed their transfer record and the north London side will be hoping that tonight they can come closer to sealing their place in the next stage of the Champions League with a win over Marseille.